At the University of St. Augustine for Health Sciences, we believe in the power of education to change lives and transform society. USAHS is committed to making a lasting impact in the communities we serve, and we are proud to be a Certified B Corp institution, joining a global movement of people working as a force for good. USAHS has been a Certified B Corp since 2015.
Our Certified B Corp status enables us to demonstrate our commitment to social impact and measure it, so that we can continue to expand and strengthen our efforts. Being a Certified B Corp institution underscores our social mission and is aligned with our national movement to address critical health care needs in this country. Our commitment to the pillars of B Corp Certification challenges us to continually think about how we impact the environment, the community, our employees, and our students.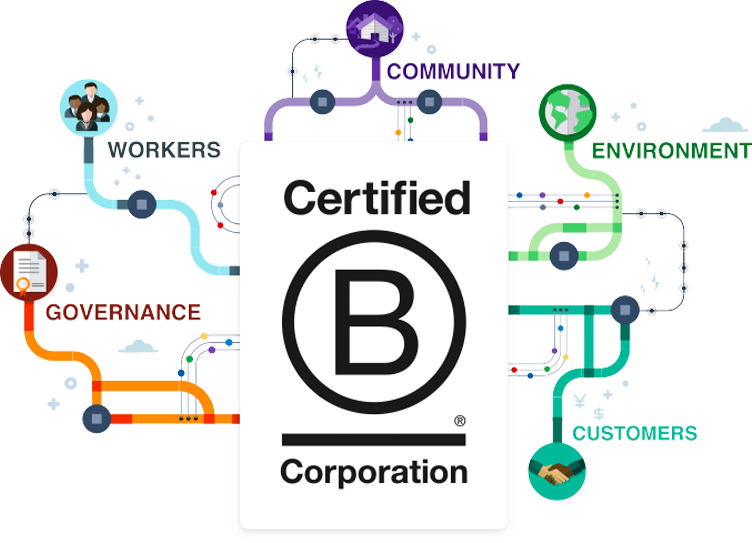 Image source: bcorporation.net
What is a Certified B Corp?
Around the world, organizations, including the University of St. Augustine for Health Sciences, are undergoing rigorous reviews by the nonprofit group B Lab in their quest to become a Certified B Corp organization. These organizations are leaders who are committed to using business as a force for good. They meet the highest standards of verified social and environmental performance, public transparency, and legal accountability. They aspire to use the power of business to solve social and environmental problems.