Study in the center of innovation.
Pursue your graduate degree in sunny San Marcos, California, and take advantage of a range of west coast adventures: the beach, mountains, and metropolitan centers like nearby San Diego and LA. One of the fastest-growing cities in San Diego County, San Marcos is home to several hospitals and clinics and a great place to launch your career.
Why study with USAHS in San Marcos?
Choose your adventure
California's gems are easily accessible – from beaches to the mountains to Disneyland. There are a variety of ways to socialize – through participation in sports leagues, taking a creative class at neighboring Palomar College, or visiting one of the dozen restaurants along Old California Restaurant Row.
Elevate your quality of life
A year-round moderate climate is a motivator to get outside and enjoy San Marcos' many parks and trails, community recreation programs, lakes, and beaches.
Make a difference
You'll be in good company as San Marcos, one of the fastest growing cities in San Diego County, is home to a growing number of local and regional hospitals and clinics, and prides itself on providing its residents with quality healthcare.
State of the art on-campus resources
Center for Innovative Clinical Practice
Students in our physical therapy, occupational therapy, and speech-language pathology programs practice using state-of-the-art technology with mock patients in our Center for Innovative Clinical Practice. Located on four USAHS campuses, our CICPs are immersive learning laboratories that mimic a variety of clinical spaces and home settings.
ADL Simulation Lab
Watch students in our occupational therapy programs use assistive devices tailored to each scenario as they work with mock patients on daily living skills, such as getting in and out of a bathtub and brushing their teeth.
3D printers
Our 3D printers enable you to design and build customized assistive technology for patients. Using technology and your own inspiration, you can create orthotics, prosthetics, and other devices that could make a patient's sports life or daily life a little bit easier. You can even work with patients to create individualized devices.
Anatomage tables
These anatomy visualization tables display fully segmented 3D human anatomy via a fully interactive touchscreen experience. You can see realistic views inside the human body by selecting different planes and cross-sections. You can query structures, save the information inside a USB drive, and study the visualizations in more depth at home.
Double Robot
Double Robotics' telepresence robot enables a remote healthcare provider to communicate with a patient through a movable robot with an iPad. You can practice remote consultations, such as moving the robot around a hospital bed and angling it to assess the patient's wound. For the patient, the robot offers a closer analogue to a human presence than does a static screen.
BTE PrimusRS
This rehabilitation and exercise machine enables you to gather real-time, objective data on patient movement. Using functional attachments, the BTE measures different types of movement—such as opening a door, steering a car, and playing certain sports. It's a powerful tool for gauging patient progress and assessing how well your interventions are working.
Programs offered at USAHS San Marcos:
Campus Director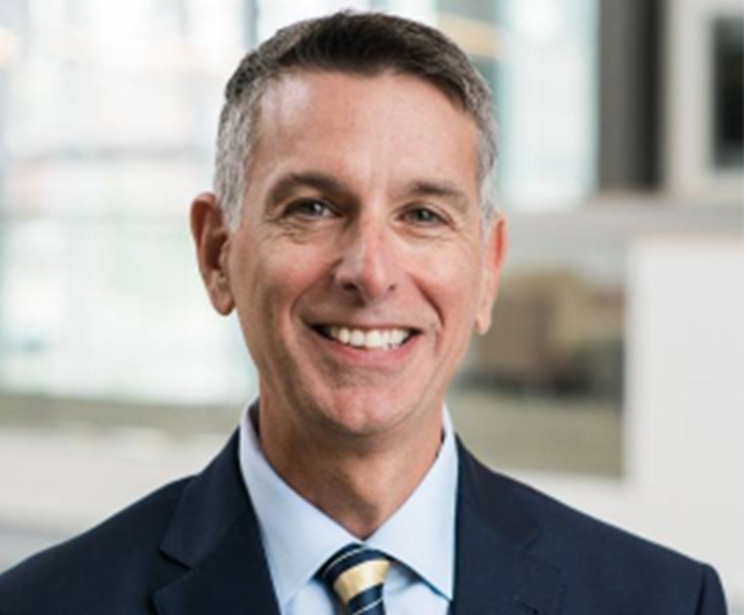 Brian Goldstein, Ph.D., CCC-SLP
Location
Meet our distinguished campus faculty