Recent Stories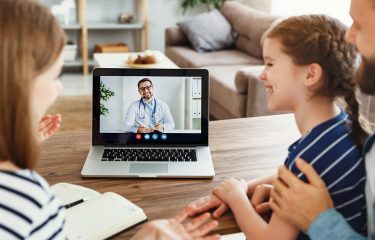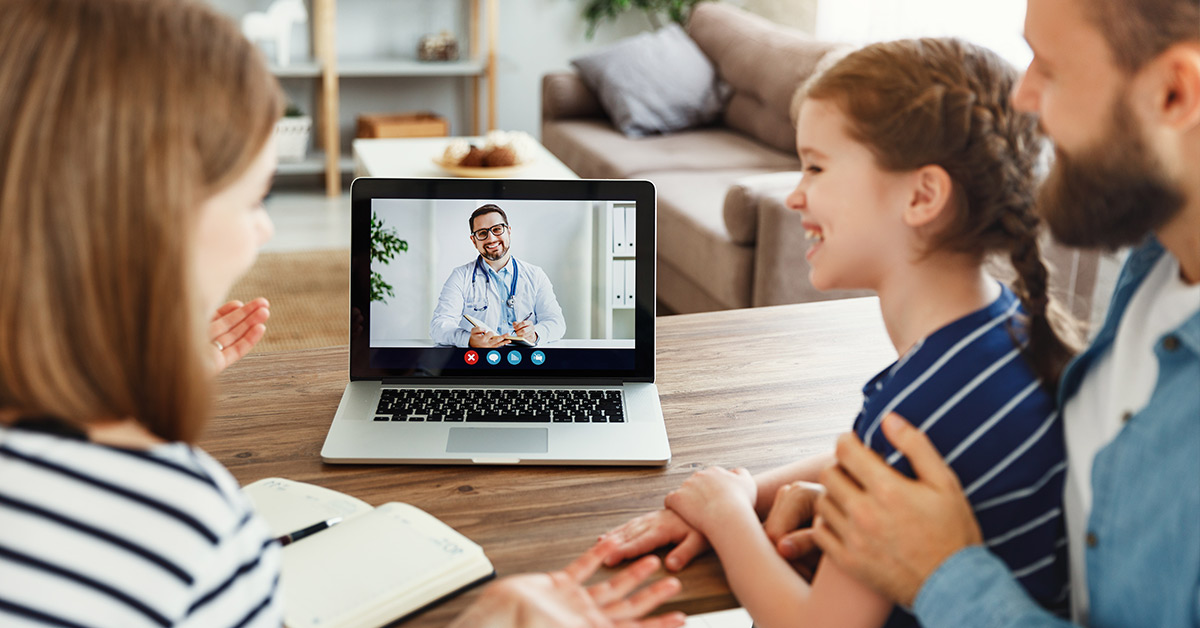 Virtual healthcare is on the rise and provides promising solutions to challenges facing healthcare providers and consumers today. At the University of St. Augustine for Health Sciences, we are preparing students to treat patients virtually by ensuring that they have opportunities to practice delivering virtual care.
Even before the COVID-19 pandemic spurred a massive growth in virtual healthcare, the benefits of telemedicine were becoming more recognized and its technology was fast improving. According to a 2020 survey of 842 physicians across the country by Merritt Hawkins and The Physicians Foundation, close to half of all physicians (48%) are currently treating patients through telemedicine, up from 18% in 2018. Deloitte Center for Health Solutions projects that by 2040, a major portion of care, prevention, and well-being services will be delivered virtually.
In this post, we discuss the growth of virtual healthcare and how consumer perception of virtual care has changed during the COVID-19 pandemic.
Key findings:
What Is Virtual Healthcare?
The term "virtual healthcare" refers to clinicians providing services to patients via communications technology. For example, a doctor can videoconference a patient who is at home.
Virtual healthcare is beginning to transform the industry landscape and is likely to become the near-default option for care in the future as it continues to improve patient engagement and experience.1
What Are the Benefits of Virtual Healthcare?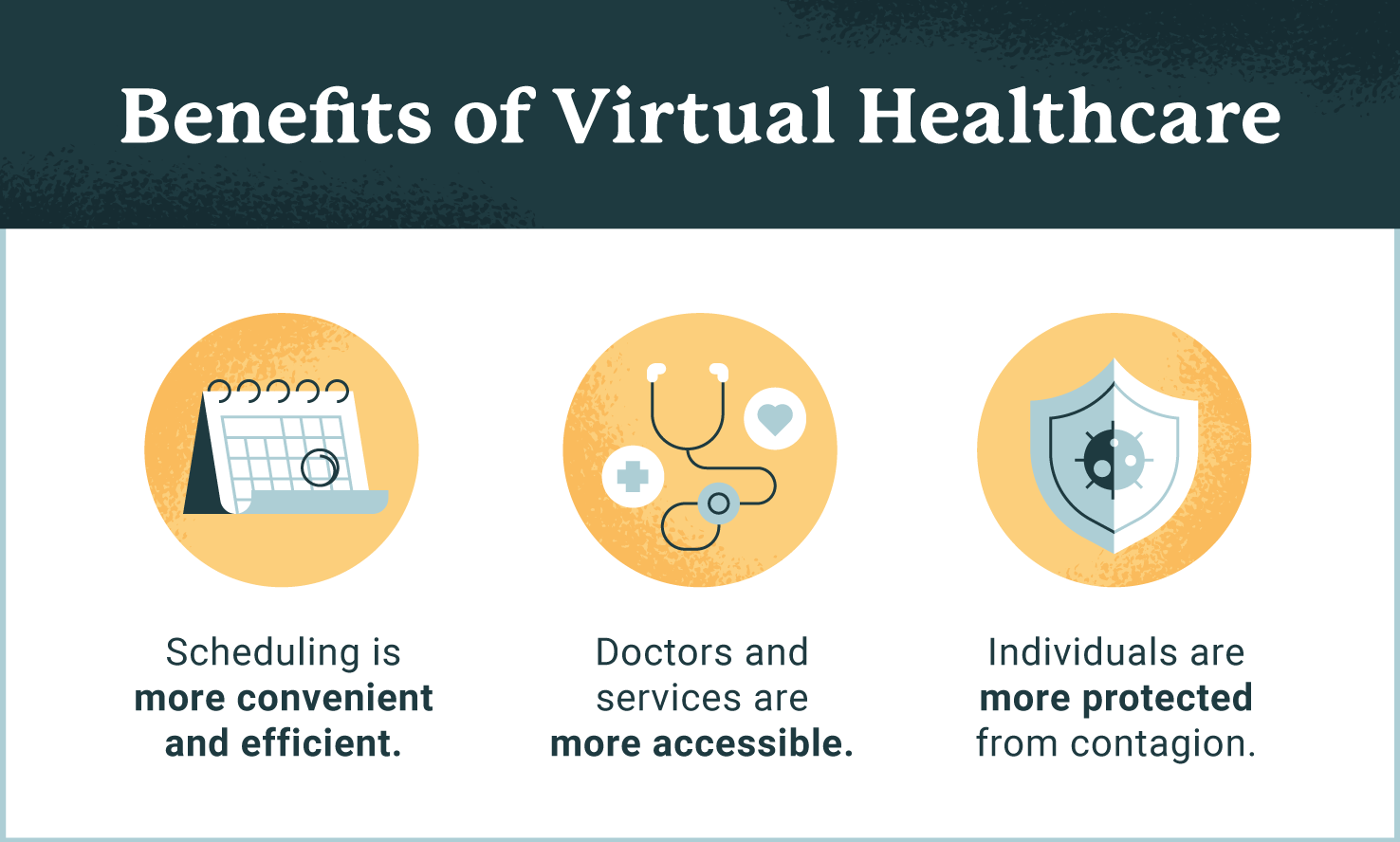 Chronic care management accounts for 90% of total healthcare spending, and the population of patients with at least one chronic disease is increasing.2 Additionally, higher healthcare utilization, rising patient costs, and reduced access to care due to distributed patient geography are projected.3 There is a massive opportunity for virtual healthcare to improve and expand the delivery of care to chronic disease patients.
Virtual healthcare can also improve services and care to other patient groups, such as those suffering from mental health issues or seeking primary care. And opportunities are expanding for virtual rehabilitation services—physical therapy, occupational therapy, and speech-language pathology.
Additional benefits of virtual healthcare include:4
Decreased number of appointments needed, thanks to more efficient healthcare services
Increased convenience and access to healthcare providers and services
Ability to more closely manage chronic conditions, such as diabetes and high blood pressure
Reduced burden of traveling when sick
Increased ability to bring healthcare providers together and have primary providers and specialists confer together in a virtual visit
How Do Americans Feel About Virtual Healthcare?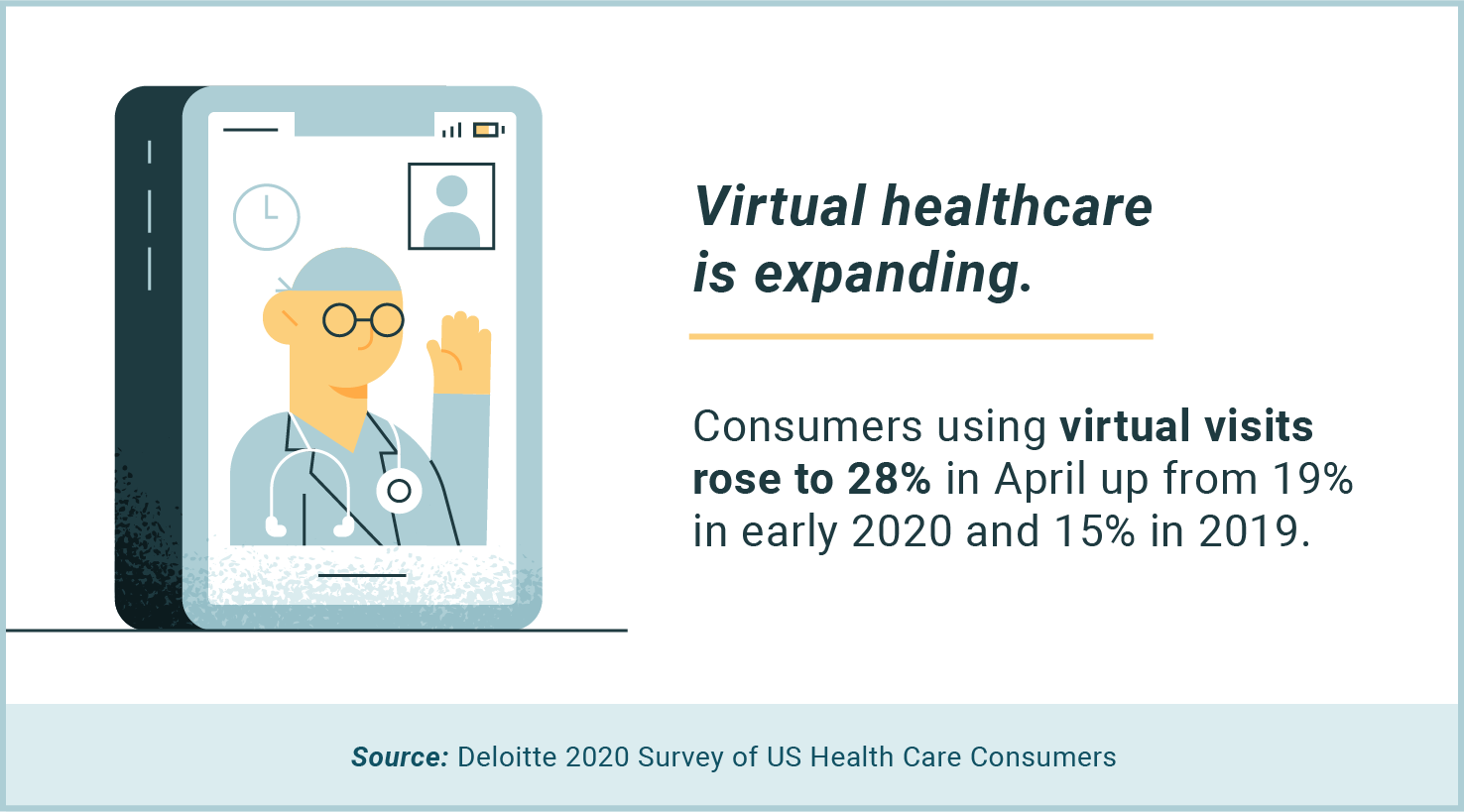 Virtual visits were on the rise even before COVID-19, but the pandemic has significantly increased the number of patients receiving virtual care and has impacted their perception of virtual visits.
According to the Deloitte 2020 Survey of US Health Care Consumers, consumers using virtual visits rose to 28% in April up from 19% in early 2020 and 15% in 2019; 80% are likely to have another virtual visit. The survey also found that most consumers are satisfied with their visits and say they will use this type of care again.
In another survey, two-thirds of respondents said that COVID-19 has increased their willingness to try virtual healthcare in the future.
Only One-Fifth of Americans Are Comfortable with Virtual Therapy or Counseling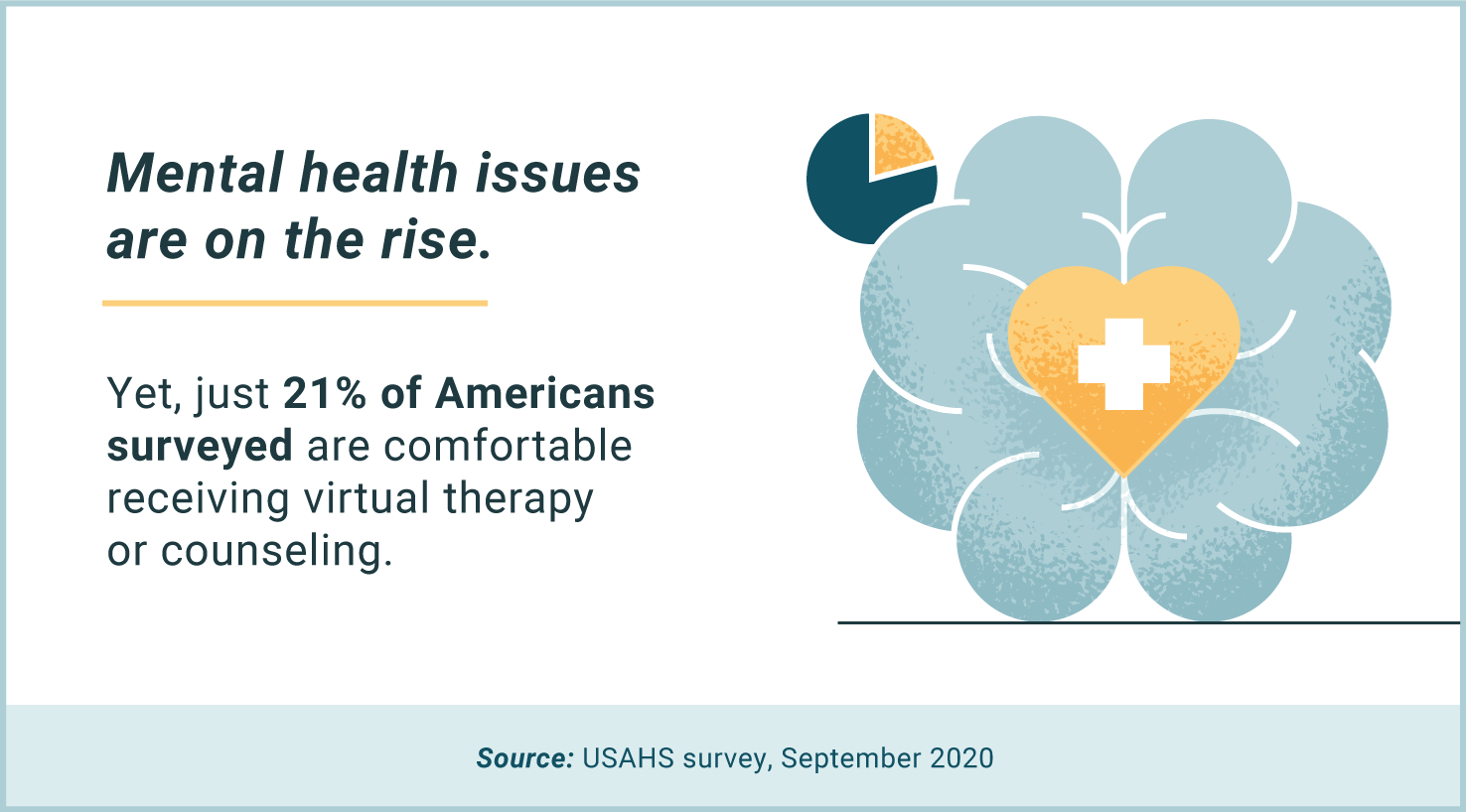 A CDC survey found that U.S. adults reported considerably higher adverse mental health conditions associated with COVID-19. During late June, 40% of U.S. adults reported struggling with anxiety/depression, symptoms related to trauma or stress, substance abuse, and/or suicidal ideation.
It's critical that Americans be able to access the mental health care they need, and as the CDC suggests, the public health response should be to "increase intervention and prevention efforts to address associated mental health conditions." Virtual care could expand access to behavioral health treatment to tens of millions of patients.5
Although the COVID-19 pandemic has impacted Americans' mental health, it's clear that many still aren't comfortable receiving virtual therapy or counseling.
In fact, USAHS surveyed 1,000 Americans, and only 21% of those surveyed reported feeling comfortable receiving virtual therapy or counseling. Given the current challenges of in-person visits due to the pandemic, this figure is concerning. It's important to ensure that people not only have access to the care they need—but also that they are comfortable receiving the care that is available to them.
In order to help people feel more comfortable potentially receiving virtual therapy or counseling, we created a printable list of questions that clients can ask before starting treatment. These questions can help ensure that clients:
Ask the necessary logistical questions, such as how much treatment will cost.
Properly vet a prospective therapist to make sure their approach to therapy is a good match.
Consider what they hope to achieve with therapy.
Click the button below to download the printable questions.

Survey Methodology
This study, conducted during September 2020 using Google Surveys, consisted of one multiple-choice survey question. The sample consisted of 1,000 respondents. The survey applies post-stratification weighting to ensure an accurate and reliable representation of the total population and ran during September 2020.
What is enablement-minded leadership? How can programs and institutions resist the stigma attached to being promoted to leadership roles and prepare faculty for future success from day one? Join Dr. Allison Case and guest, Dr. Brian Goldstein, Chief Academic Officer and Executive Dean of the College of Rehabilitative Sciences at the University of St. Augustine for Health Sciences, as he shares his personal story about the journey from faculty member to administrator, what he learned along the way, and how he champions identifying others to tap for leadership roles.
Listen to the podcast on: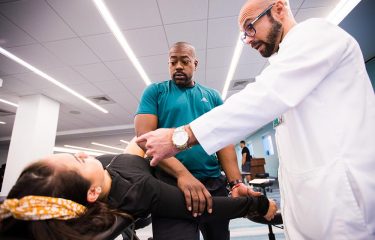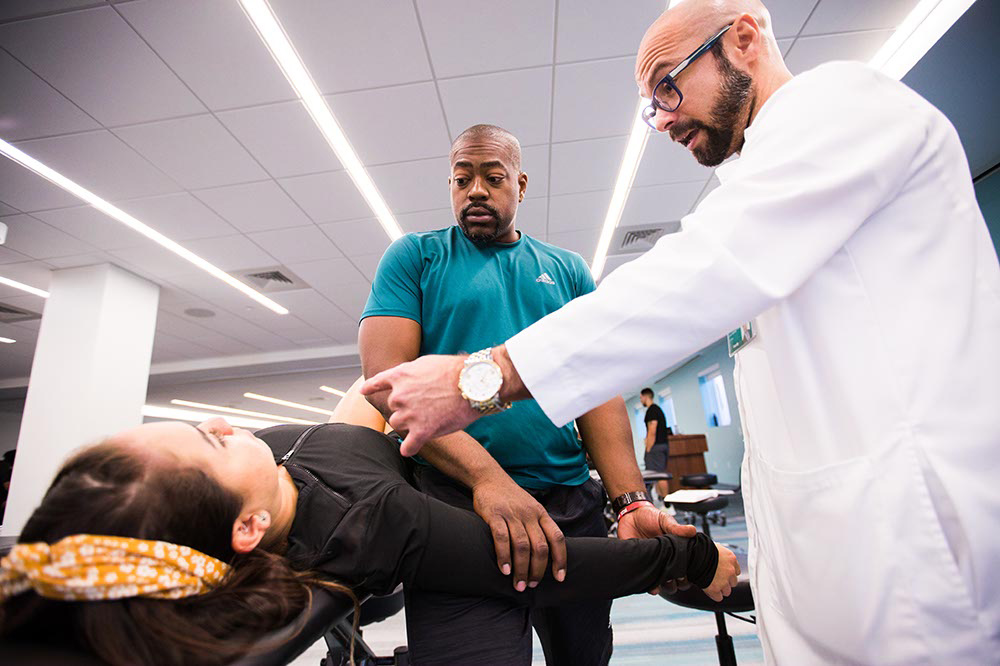 Physical therapists (PTs) work with patients to manage and relieve pain caused by an injury or physical condition. The job of a physical therapist is to help people regain or maintain mobility through treatments such as strength and stretching exercises, electrical stimulation, and manual therapy techniques. To be successful as a PT, you should consciously cultivate several traits. In this post, we address the essential characteristics of a physical therapist and how working to develop these qualities can help you advance in your physical therapy career.
1. Be Realistic
Some conditions, such as chronic musculoskeletal disorders, are challenging to treat. Others, such as Parkinson's disease, don't have a cure. It's important for you and your patients that you remain realistic about patient outcomes and that you don't create or encourage unrealistic expectations in your patients.
2. Be Patient
It's important to be patient with the treatment process and to remain calm and collected when working with challenging patients. Treatment timelines depend not only on the patient's specific condition but also on their level of motivation, physical capacity, and more.
3. Be Collaborative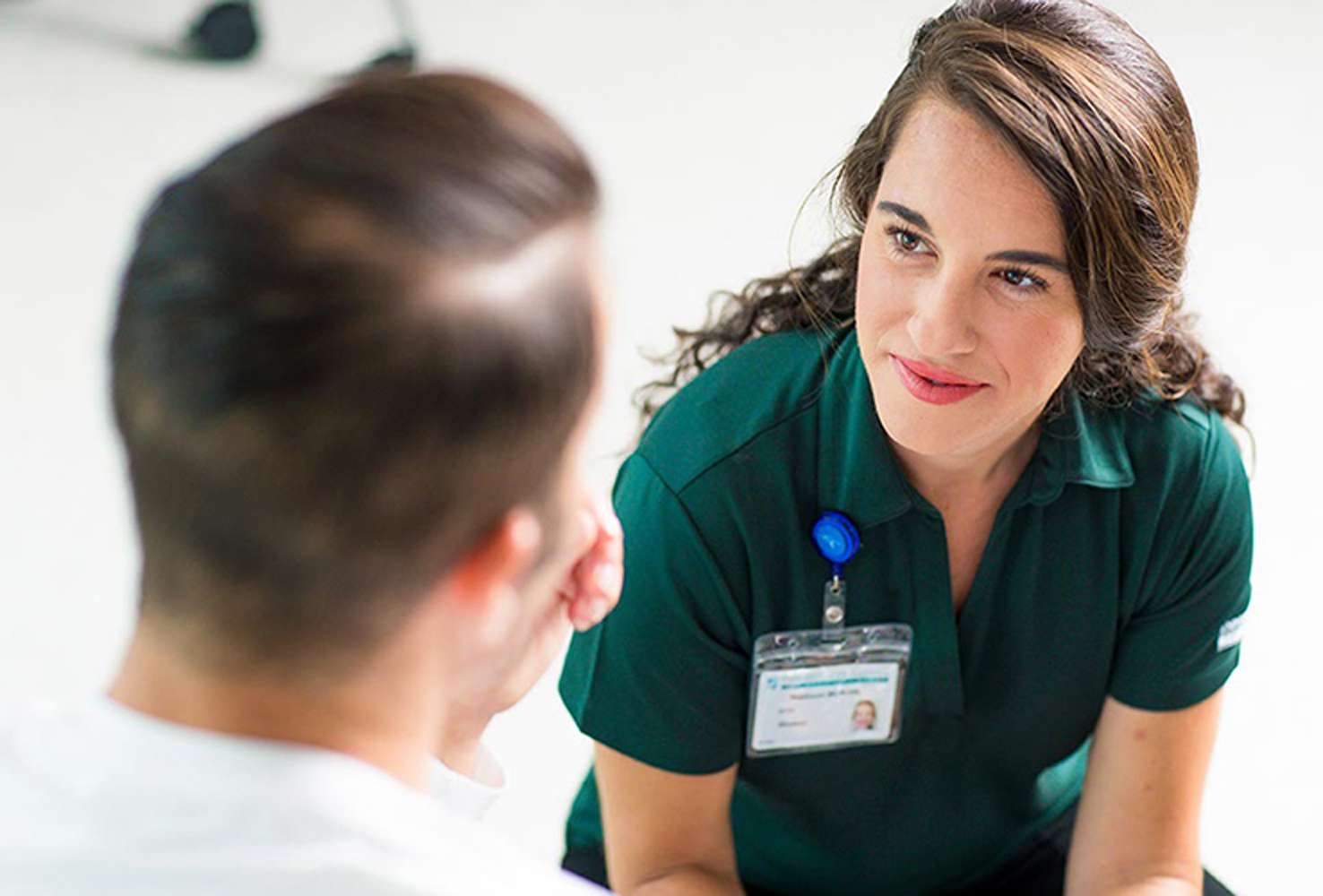 The best physical therapists recognize that collaboration is key. You and your patients are on the same team and should ultimately have the same goals. Encourage an open dialogue and always reflect on feedback you receive from your patients and peers. Cultivate a collaborative mindset about working with your colleagues in PT and other healthcare disciplines—working on a team with others is a great way to learn and grow, and interprofessional collaboration improves patient satisfaction ratings and health outcomes.1
4. Be Determined
As a physical therapist, you must be prepared to take on challenging cases and stay motivated. Even when patients feel like giving up, it's important for you to stay focused on the process, encourage them to keep working, and remain determined to help them heal.
5. Be Resilient
An important quality in a physical therapist is resilience. As with most things in life, treatment in physical therapy is not a straight line; your patients will likely experience ups and downs. A resilient physical therapist is able to adapt and even respond positively to change and adversity.
6. Be Compassionate
In order to work in patient care, you must have compassion. Patients may be anxious about the treatment process, so having empathy and a good bedside manner are important components of making them feel comfortable and ready to work. A successful physical therapist truly cares about the well-being of their patients.
7. Be Knowledgeable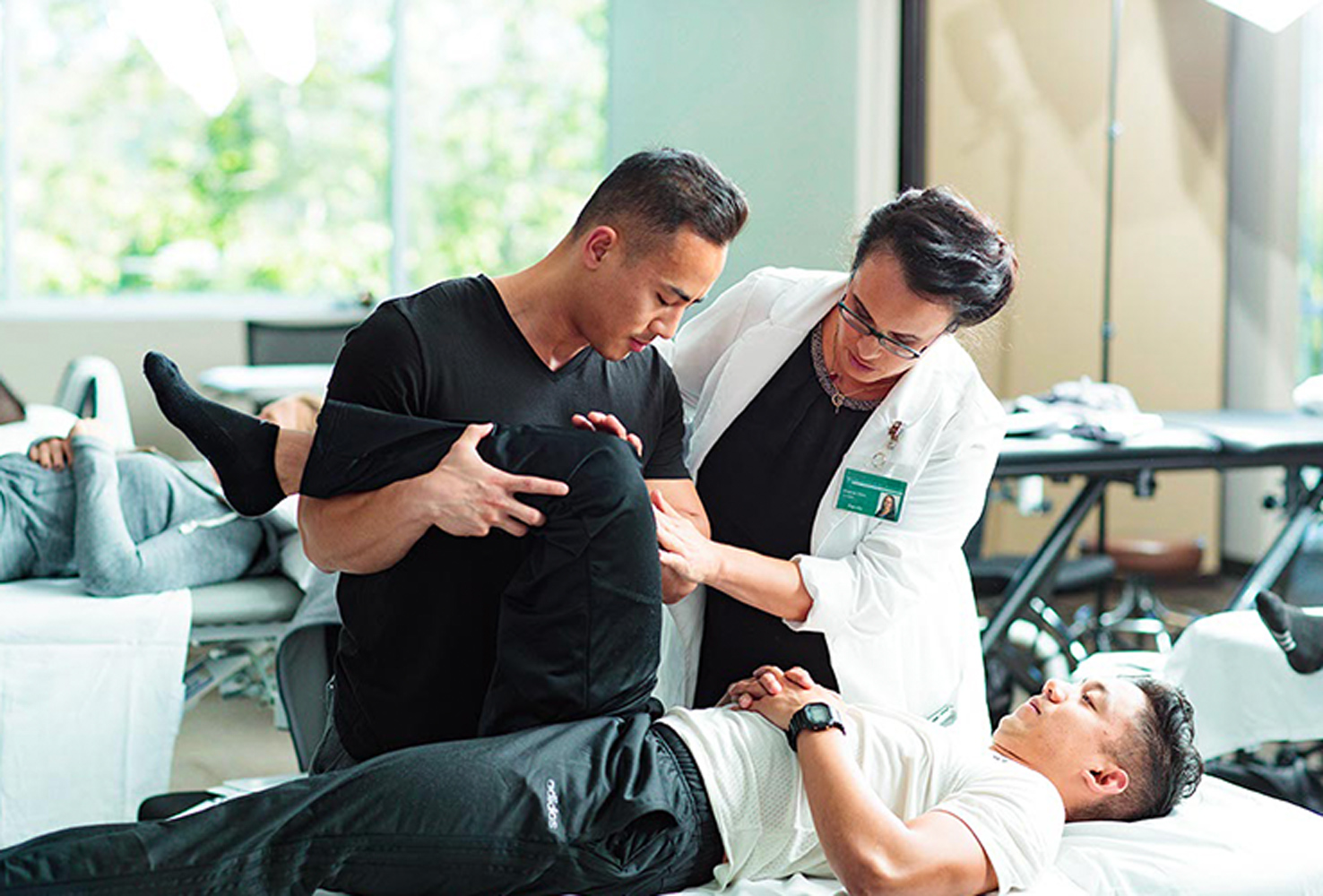 People with a wide range of conditions, from joint injuries to neurological diseases, seek out treatment from physical therapists. As a PT, you must be able to draw on a wealth of knowledge—even if you ultimately decide to specialize in a particular area, such as geriatrics or oncology. A great physical therapist is constantly evaluating and staying up to date on advancements and best practices in the field.2
8. Have Integrity
It's important not only to be open and honest with your patients, but also to do what you say you're going to do. Integrity helps to foster a healthy relationship—one built on trust—between you and your patients. Excellent physical therapists consistently demonstrate professionalism and have strong ethical principles, including protecting patients' privacy and acting in patients' best interests at all times.
9. Be Respectful
Good physical therapists respect the wishes of their patients. Regardless of what you determine to be the best course of action, your patients will decide whether or not they will pursue the treatment options you recommend. You can offer your professional opinion, but ultimately you must respect the patient's decision. Treat all patients with equal respect, regardless of their ability, size, age, gender, race, sexual orientation, etc.
10. Be Communicative
Before evaluating your patient and developing a treatment plan, you will speak with the patient about their physical condition and symptoms. Being able to communicate skillfully is an important aspect of your role, as a patient who understands their care plan is more likely to succeed.3 PTs should aim to disseminate information in a clear and concise way so that patients have the tools they need to heal.
11. Be Astute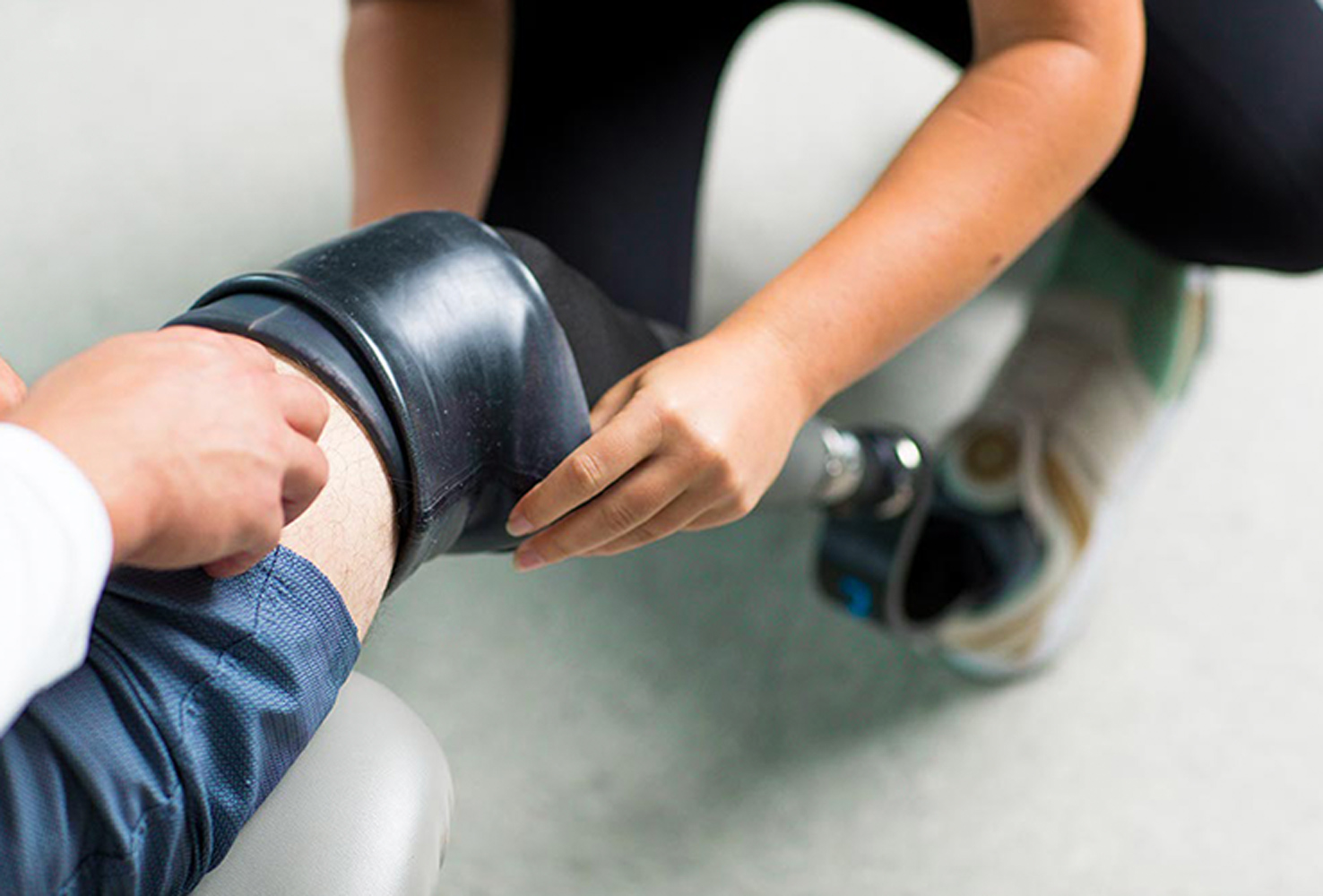 Paying close attention to detail will help you detect any changes in the patient's abilities. Since patients with the same injury can respond differently to treatment, it's important to closely observe each patient's progress and adjust your care plan accordingly, regardless of your own expectations. Remaining astute will help you determine the patient's specific and evolving needs.
12. Be Positive
Working with people who are in pain, and even suffering, can be emotionally taxing. Having the capacity to remain positive, upbeat, and open-minded are great qualities to have as a physical therapist. Learning how to turn negatives into positives as much as possible, and being able to combat negative-self talk, will ultimately help you succeed.
Working on developing the qualities outlined above will help you become a successful physical therapist. If you're interested in helping people regain their mobility and quality of life—and you're a positive, compassionate person who communicates well—a career in physical therapy may be right for you. The University of St. Augustine for Health Sciences offers physical therapy programs that will prepare you to work collaboratively with your colleagues and deliver optimal care.
The largest PT school in the United States*, the University of St. Augustine for Health Sciences (USAHS) offers a hands-on physical therapy program. Practice with mock and real patients in our state-of-the-art simulation centers and learn anatomy with our high-tech tools. Prepare for clinical practice with a wide range of patients, as well as advanced roles in research, practice leadership, and policymaking. Residential and weekend-focused pathways are available.
*Based on total DPT degrees conferred, as reported by the Integrated Postsecondary Education Data System (IPEDS). Data is captured by IPEDS through interrelated surveys conducted annually by the U.S. Department of Education's National Center for Education Statistics (NCES). https://nces.ed.gov/ipeds/
Jordan Utley et al.,

Interprofessional Education and Collaboration: An Evidence-Based Approach to Optimizing Health Care

. Champaign, Illinois: Human Kinetics, 2020. [↩]

Will Hicklen, "10 Qualities of a Successful Physical Therapist," ANKOTA, Oct 12, 2012:

https://www.ankota.com/blog/bid/91998/10-qualities-of-a-successful-physical-therapist [↩]

Apollo, "10 Qualities of a Successful Physical Therapist," Oct. 15, 2016:

https://www.apollopracticemanagement.com/10-qualities-successful-physical-therapist/ [↩]