Health Administration MHA
Recent Stories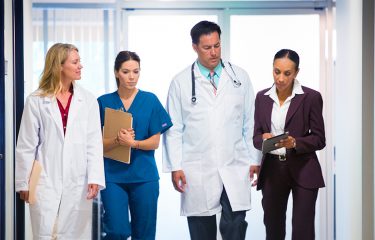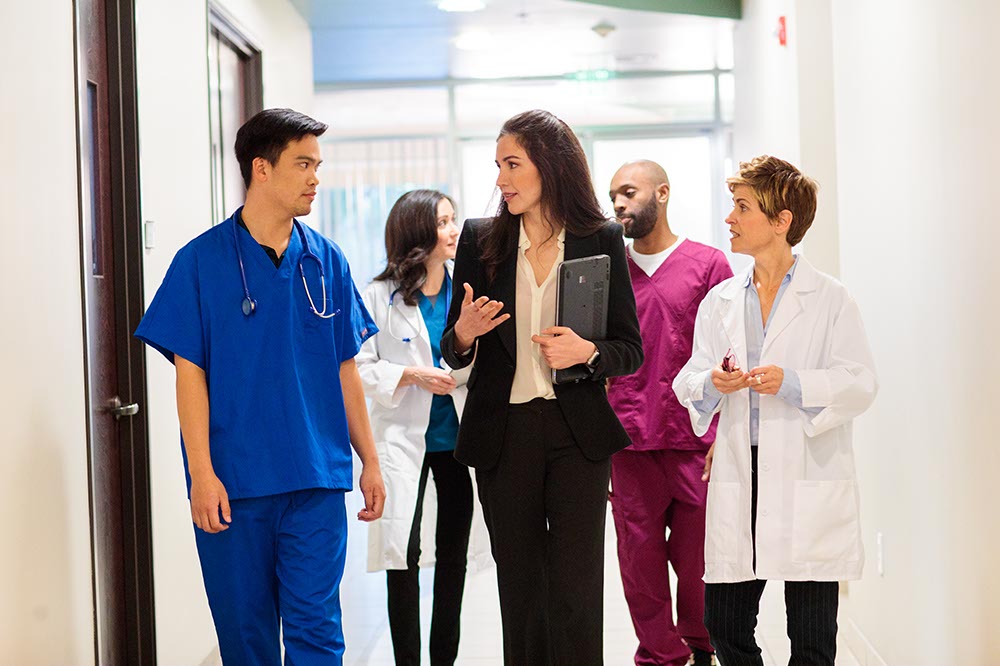 Today's rapidly evolving healthcare industry provides healthcare professionals who possess the appropriate education and expertise with expanded career opportunities and overall job security. Enroll at the University of St. Augustine for Health Sciences (USAHS) to take the next steps in your education, and advance your healthcare career.
The University of St. Augustine for Health Sciences offers innovative, career-focused clinical and practice-based health science programs online and in the classroom. There is still time to begin your journey by applying for summer start date of May 11 for the following programs:
Master of Science in Nursing (MSN) program is an online program, giving students the choice of four nurse specializations that offer optional campus-based experiences** and provides students access to nursing faculty members who are nurse leaders in practice and education. This program offers a 25% tuition reduction for qualified applicants.
Doctor of Nursing Practice (DNP) program pairs education and experience to prepare students to transform the future of nursing. This program offers a 50% tuition reduction for qualified applicants.
Master of Health Administration (MHA) program was designed with industry health care leaders to ensure the curriculum is focused on mastering the skills that health care employers are looking for when they make hiring and promotion decisions. This program offers a $1,000 tuition reduction for qualified applicants.
Master of Health Science (MHS) program can help position you to lead the future in one of the fastest growing industries. As a student of health sciences, you will gain practical skills in order to excel in a variety of roles in athletic training, health informatics, executive leadership, education, and more. This program offers a $1,000 tuition reduction for qualified applicants.
Doctor of Education (EdD) program is designed for practitioners, educators, and administrators who want to assume or advance their careers in healthcare education, administration, or leadership. This program offers a 25% tuition reduction for qualified applicants.
Connect with an enrollment advisor today, and let us help you take the next step toward your future.
*Over the life of the program. This offer is not a guarantee that all candidates eligible for the offer will be granted acceptance or admission into USAHS. All prospective students will be subject to the same standard admission and registration process when applying to USAHS. The tuition reduction is applicable to tuition only and does not apply toward books, materials, and other supplies or fees. The tuition reduction cannot be used in combination with any other tuition benefit other than the tuition award specified. This offer is only valid for eligible new students who enroll and start classes in the MSN, DNP, MHA, or MHS programs at USAHS for Summer 2020.  Please refer to the Financial Aid webpage for additional information.
**MSN/FNP program requires 3 on-campus practicums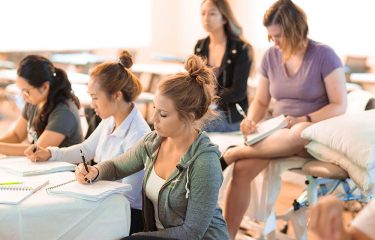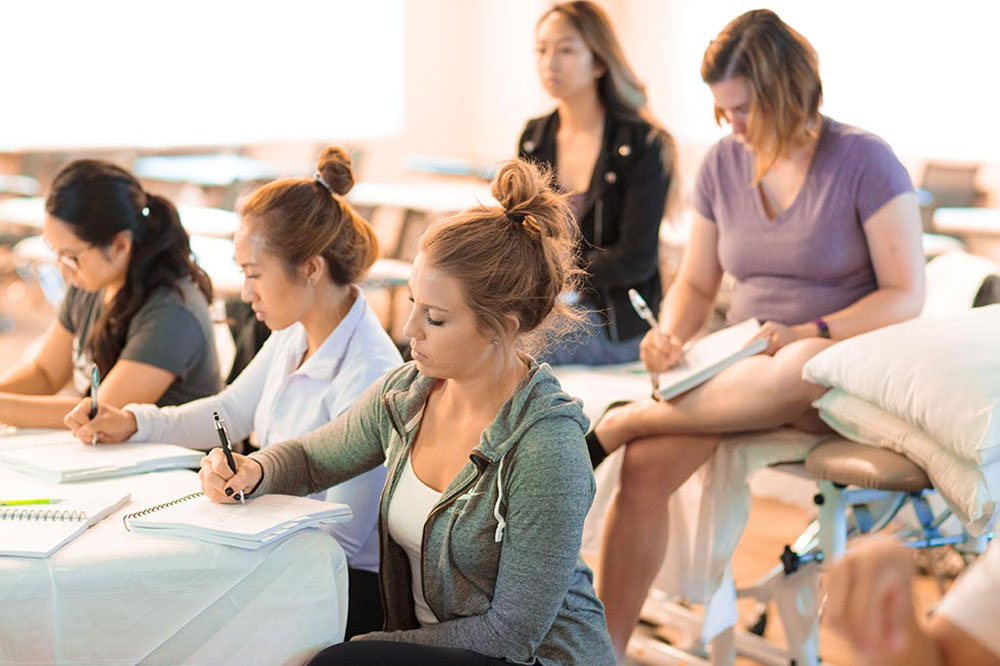 Learning how to manage your time and stay organized in graduate school is imperative to your success. Graduate level coursework tends to be very involved, requiring extensive reading and homework. You will be expected to work independently, stay motivated, and monitor your progress on your own.
Cramming the night before will not cut it when you are juggling anatomy, pathophysiology, and several other classes all at once. To help you stay organized this year, we've created a variety of printable planners designed to help you succeed.
Daily Planner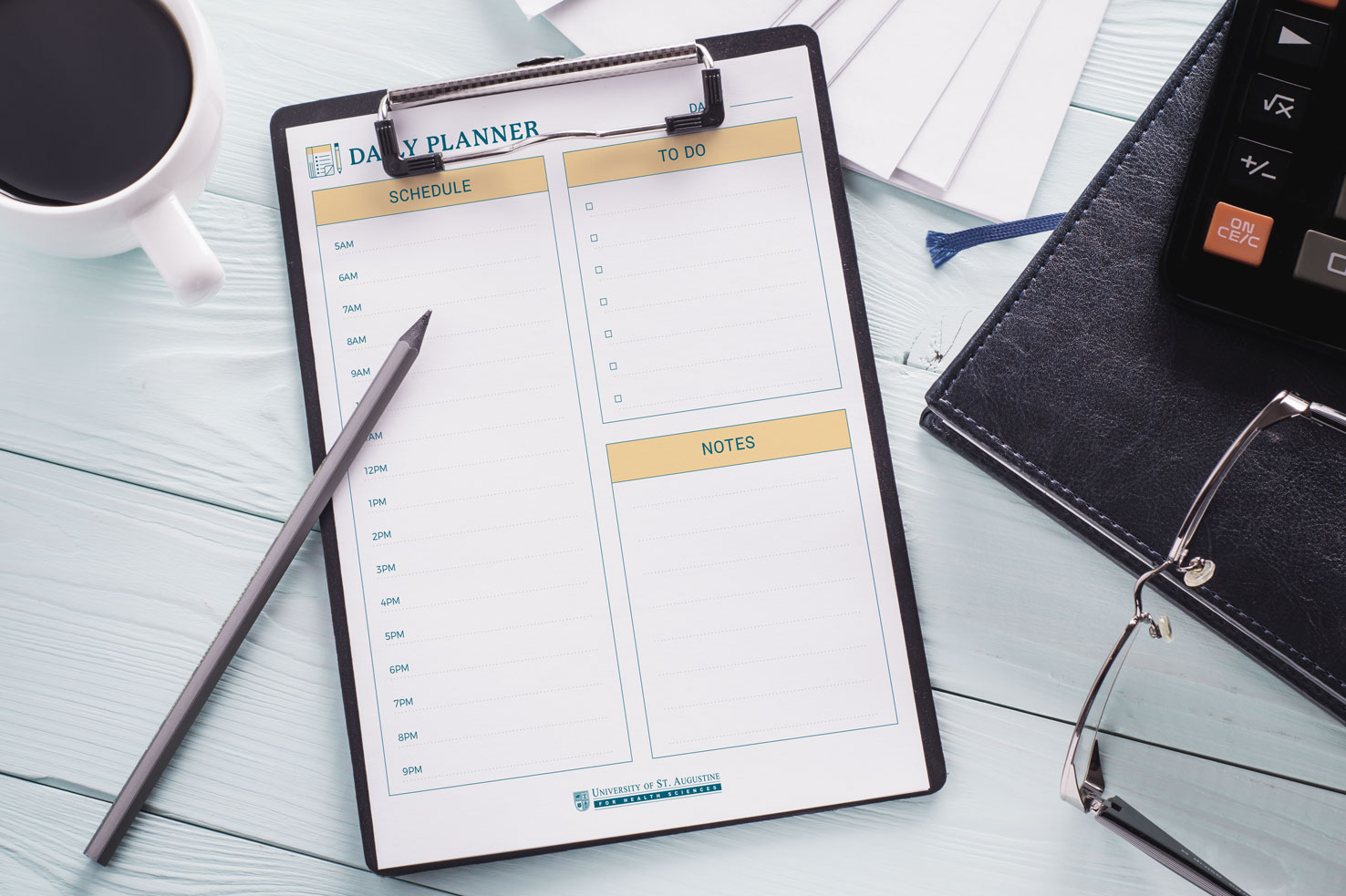 This daily planner was designed for busy students in mind. The night before, prioritize your next day by breaking it down by each hour, including classes, labs, study time, workouts, meals, personal time, and more.

Weekly Planner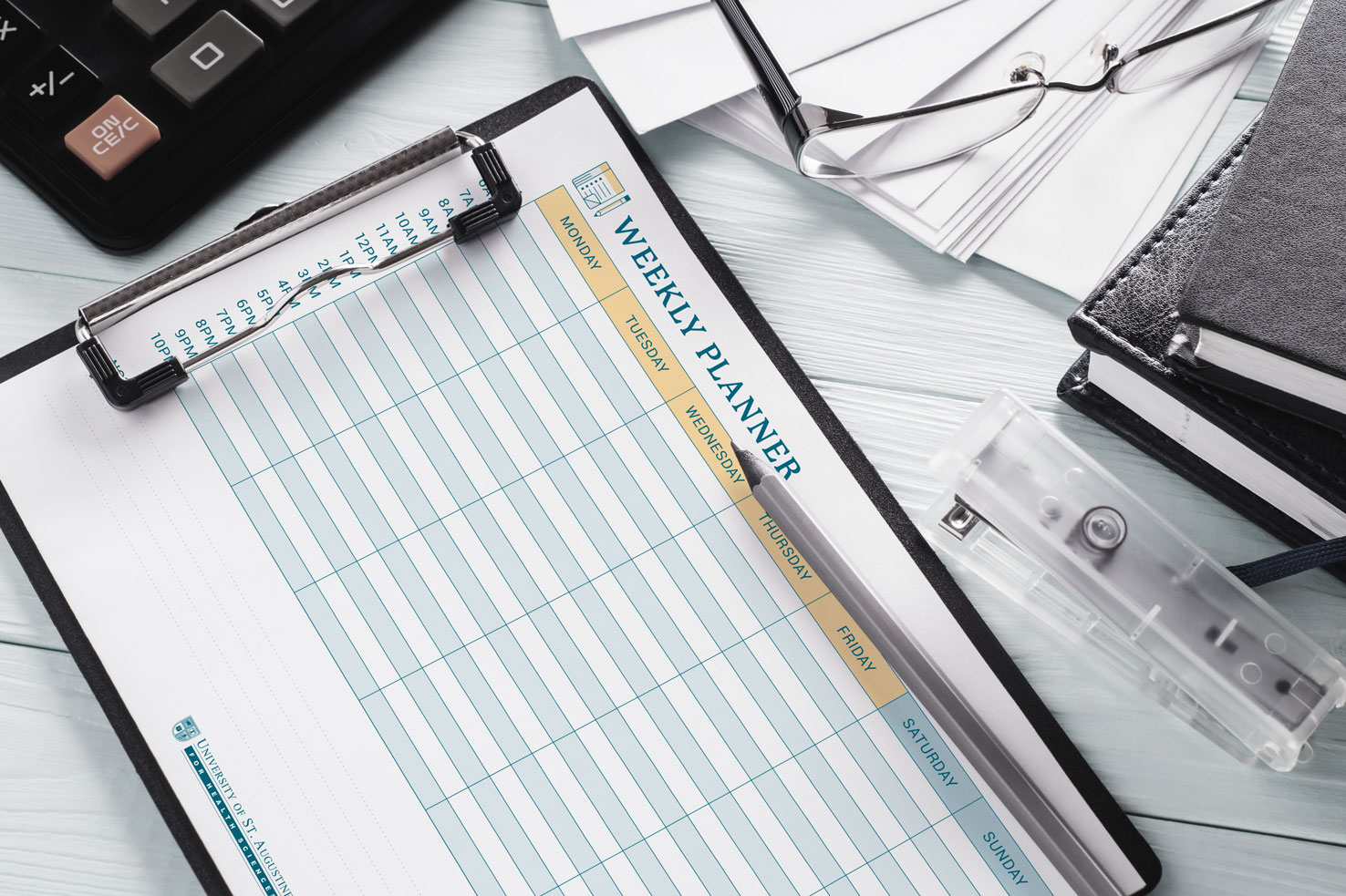 If you're someone who likes to plan out your week in advance, this weekly planner is made for you. Sit down every Sunday and prepare for the week ahead by listing out your class and work schedule. Use the to-do list to keep track of important appointments and errands.

Monthly Planner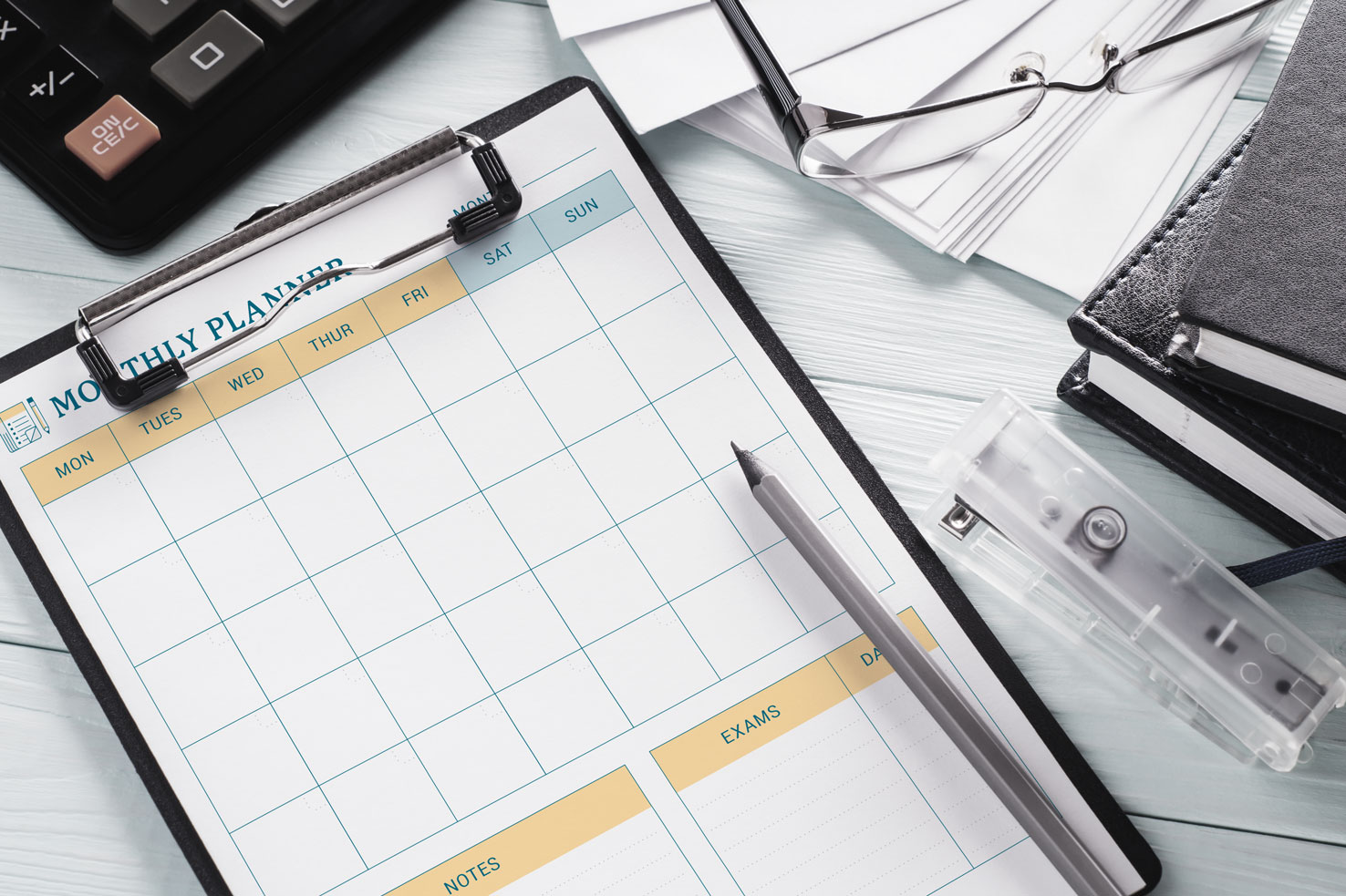 This monthly planner is ideal for keeping track of any exams or big assignments you have coming up. Print this planner at the end of each month and use the Notes section to write down your goals for the upcoming month.

Course Load Tracker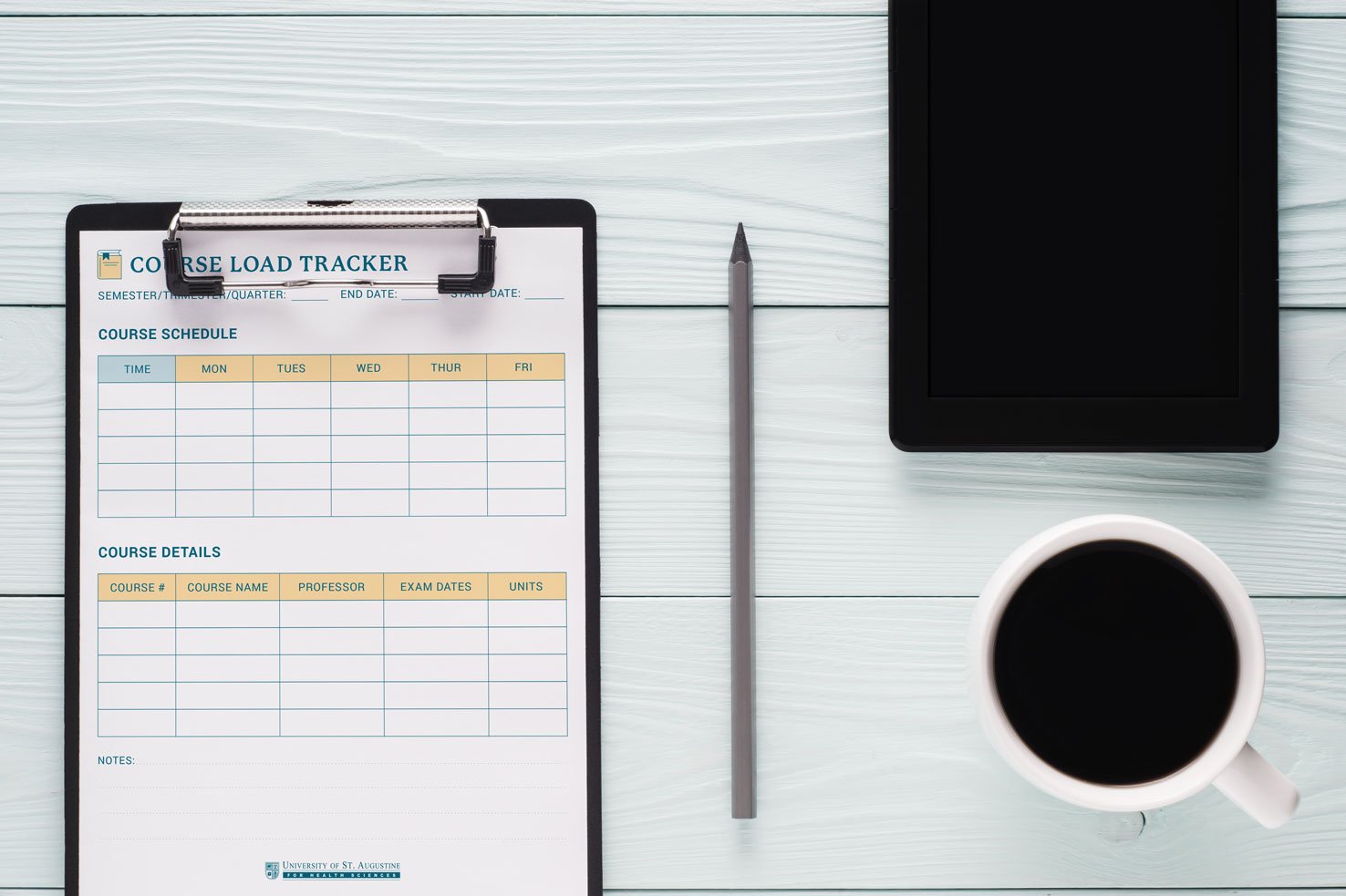 Keep this course load tracker with your daily planner so you have it available at all times. Use it to keep track of your course schedule as well as important information like professors' names and exam dates.

Self-Care Checklist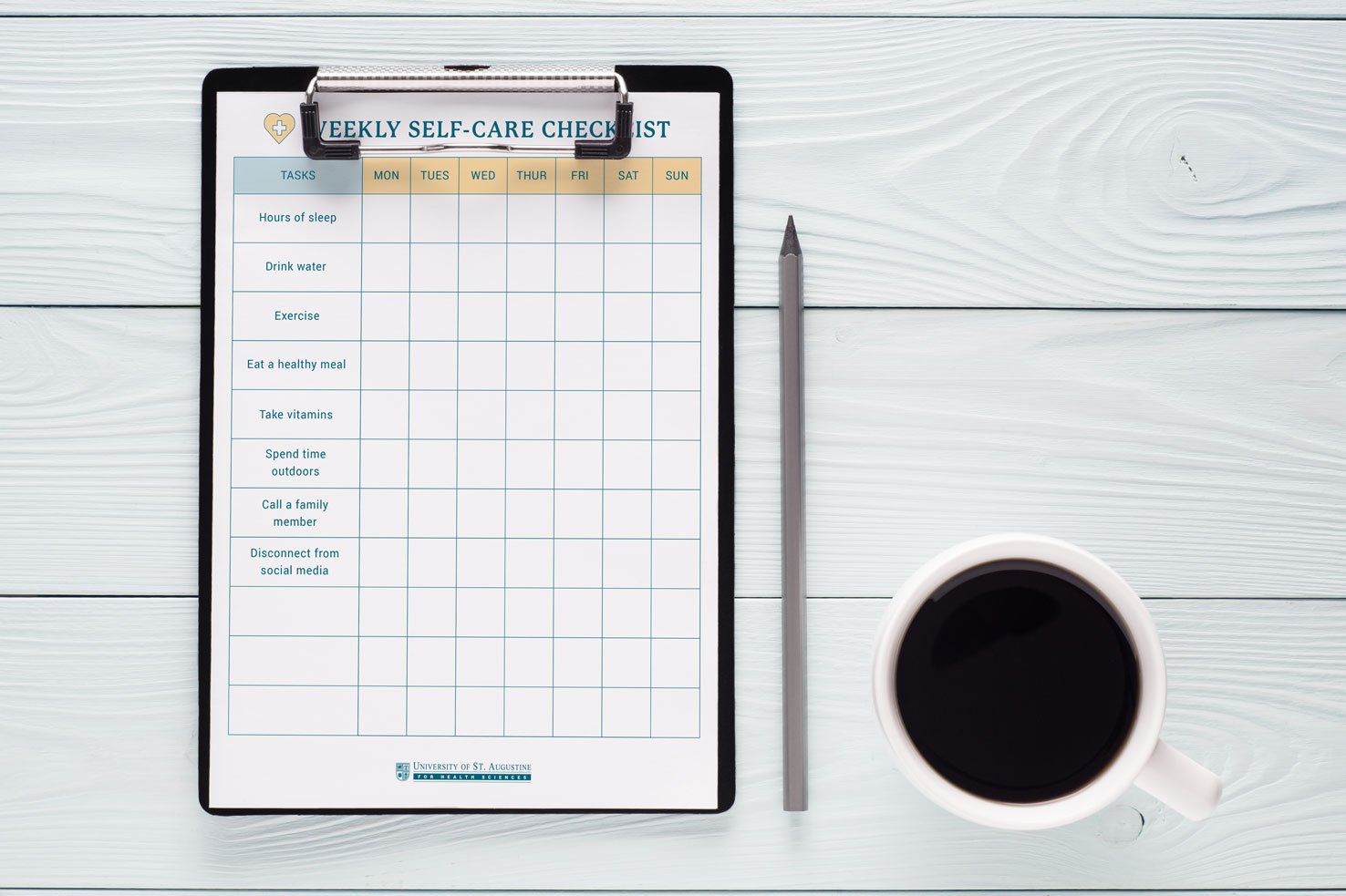 Making time for yourself is just as important as studying. Use this weekly self-care checklist to prioritize the "me time" you deserve.

Tips for Staying Organized in School
Learning how to structure your time efficiently is critical to achieving your goals in grad school. Here are some tips to help.
Make a study schedule: Procrastinating, followed by cramming for exams the night before, is not a strategy that will get you through grad school. If you know you have an exam in two weeks, schedule study blocks throughout the days leading up to it. Weaving advanced preparation into your schedule will help you avoid any excuses when test time rolls around.
Schedule out your week ahead of time: Make an effort to sit down each Sunday and schedule out your week. Include assignment deadlines, clinicals, tests, and meetings with professors. Also include time for exercise and self-care. This will help prioritize your tasks and keep you accountable.
Network with your peers: Talk with students who are taking classes you are interested in. Find out how intensive the coursework is and ask them for study tips. You may even find a mentor along the way.
Learn time management skills: Time management is crucial to your success as a grad student. Read about various time management techniques and find a method that works for you. Use our daily planner to schedule each block of time throughout your day.
Whether you're a full-time graduate student or you're juggling your studies alongside work and family commitments, staying organized will be an important factor in your success. Printable planners are valuable tools to help students manage their coursework and weekly schedule. Download one, two, or all of these printable planners to effectively balance your coursework, personal life, job, and everyday tasks.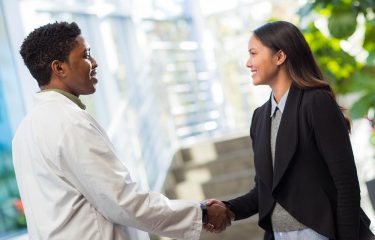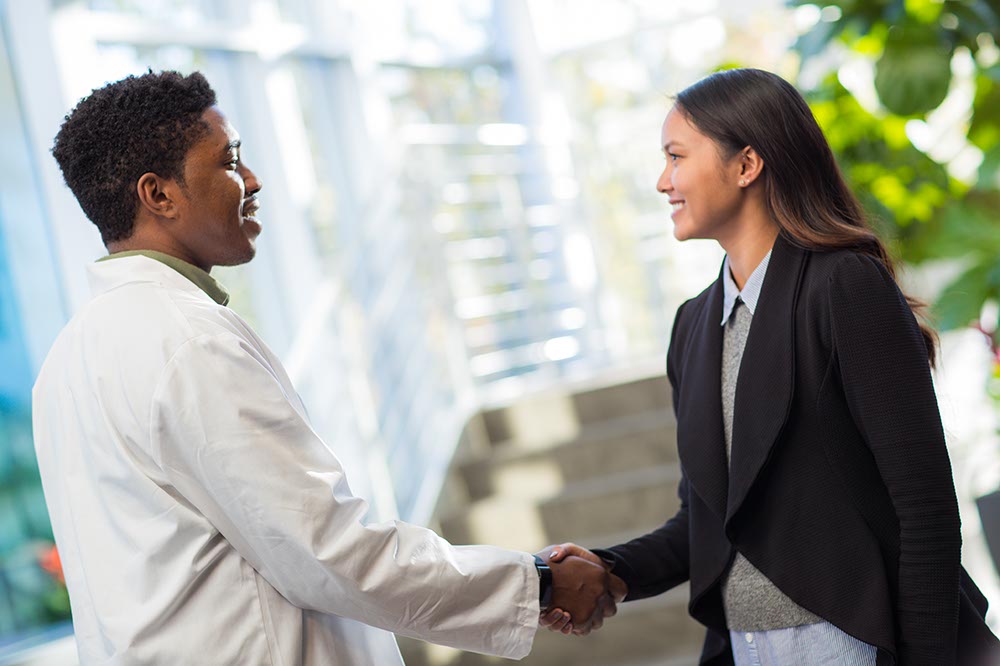 Whether you're currently working as a healthcare administrator or you're studying to become one—in a Master of Health Administration (MHA) or related graduate degree program—it's essential to connect with your peers. Joining a professional organization for healthcare administrators will keep you current with trends in the field and give you access to networking, information-sharing, and educational opportunities. Each organization charges annual membership dues, but think of those as an investment in your career. Here are seven top national associations to consider, each with a different area of focus. See which one might be the best fit for you.
 We've Compiled a List For You 
Executives: American College of Healthcare Executives (ACHE)
For more than 85 years, ACHE has been focused on advancing leaders in the field of healthcare management. Members are automatically enrolled in one of the 78 regional chapters, which offer education programs, career advancement resources, and volunteer opportunities to get more involved as a healthcare leader in the local community. ACHE produces the annual Congress on Healthcare Leadership, where more than 4,000 participants gather to hear about groundbreaking research, policy updates, and innovations presented by their peers. ACHE is also among the largest publishers of books and journals on health services management, including textbooks and the magazine Healthcare Executive. The organization is committed to educating, engaging, and inspiring its members as they lead within hospitals, healthcare organizations, and health systems.
Financial managers: The American Association of Healthcare Administrative Management (AAHAM)
Founded in 1968, AAHAM provides information, education, and advocacy for professionals involved in the healthcare revenue cycle, including data management and medical records. The organization hosts an annual conference and administers certification exams in the areas of executive leadership, revenue management, and compliance. Through AAHAM's 30 local chapters, members have the chance to network with others in their area and discuss local challenges and resources. AAHAM publishes the quarterly Journal of Healthcare Administrative Management, as well as Legislative Currents, an online journal about legislative issues affecting healthcare revenue management. It also manages an online job bank and membership directory. Members become eligible for certifications, get invited to special events, and can benefit from AAHAM's scholarship and awards program.
Information managers: American Health Information Management Association (AHIMA)
With more than 103,000 members, AHIMA is the premier association of health information management (HIM) professionals. AHIMA advocates for the HIM profession, serves as a thought leader in the world of HIM, and has led the development of information governance principles for healthcare. AHIMA's training seminars and summits are a resource for current information and training in coding, privacy, security, data analytics, and documentation. Member benefits include earning AHIMA credentials, attending association events, and networking with HIM professionals.
Finance and operations professionals: The Healthcare Financial Management Association (HFMA)
HFMA is an organization for finance and operations professionals working in hospitals, insurance companies, physician practices, and other healthcare settings. Members gain access to conferences, seminars, eLearning courses, certification opportunities, and more. Full-time faculty and students are eligible for Academic memberships, which provide access to the same resources that Professional membership offers—but at discounted prices. HFMA helps its community of 43,000 professionals understand and influence industry changes.
Patient access professionals: The National Association of Healthcare Access Management (NAHAM)
NAHAM is the association for patient access professionals, with a job board, a quarterly journal, education with certification options, and webinars that keep members current on technology and news in the field. At NAHAM's Annual Conference and through its Access Forum and listserv, members can network and exchange ideas with their peers from diverse settings across the country. They can take advantage of NAHAM AccessKeys®, a tool that helps professionals monitor their organization's performance across six patient access domains. NAHAM Toolkits are helpful resources about topics such as patient experience, patient identity integrity, and more.
Executive assistants: Association for Healthcare Administrative Professionals
The AHCAP is an organization for executive assistants, administrative assistants, and other professionals who support our nation's healthcare leaders. Its vision is for administrative professionals to be recognized as leaders who support and strengthen the delivery of healthcare. The AHCAP advances the professional development of administrators through conferences, education, advocacy, and networking.
Insurance professionals: Health Care Administrators Association (HCAA)
HCAA's mission is to support third-party administrators (TPAs) and the self-funded insurance industry through state and federal lobbying efforts. It supports the education, networking, and advocacy needs of TPAs, stop-loss insurance carriers, managing general underwriters, audit firms, pharmacy benefit managers, brokers/agents, human resource managers, plan sponsors, and related professionals. HCAA holds two conferences each year: the Executive Forum and the TPA Summit.
The University of St. Augustine for Health Sciences (USAHS) offers an online Master of Health Administration (MHA) program designed for working healthcare professionals. The program is taught online with optional on-campus immersion weekends, an annual interprofessional trip abroad, and an optional internship. Whether you choose the traditional or accelerated track, or our specializations in Health Informatics or Entrepreneurship, you will gain real-life experience and expand your professional network. During your capstone project, you will work with an industry mentor.