Recent Stories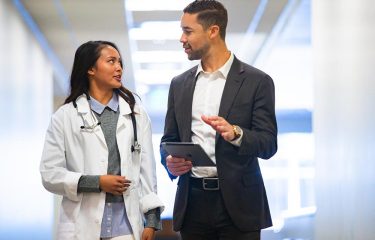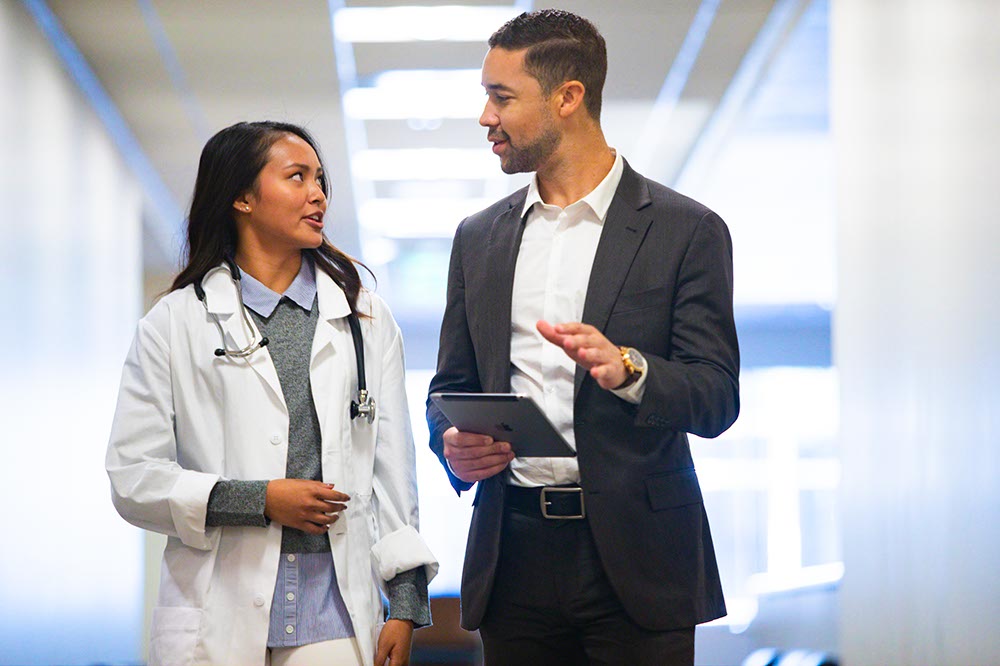 Earning a master's degree in health science has the potential to open many career avenues for you. Master of Health Science degree programs cover a range of healthcare topics and allow you to specialize in a field such as teaching or athletic training. Jobs for graduates of Master of Health Science expand beyond health practitioners to include caseworkers, educators, administrators, and more.
What Is an MHS Degree?
Health sciences are a diverse group of applied sciences that focus on health and healthcare. A Master of Health Science (MHS) degree covers practical aspects of these applied sciences, preparing students to excel in a variety of roles, including health informatics, executive leadership, athletic training, education, and more. MHS programs typically take about two years to complete.
MHS Specializations
A master's degree in health science allows you to dive into an area of specialization that you excel in and that excites you. No matter which specialization you choose, you will learn invaluable leadership skills that you can apply to any job role. Options include:
Health Informatics: As a graduate student in the health informatics specialization, you will learn how to use computers, information technology, and other IT-based innovations to analyze patient data and manage healthcare records.
Athletic Training: In the athletic training specialization, you can learn and practice advanced concepts such as injury prevention, treating women athletes, and treating athletes with disabilities.
Executive Leadership: If you're looking to advance your career into a leadership role, the executive leadership specialization will teach you the skills you need to manage a team, develop strategic plans, make strategic decisions, and much more.
Teaching and Learning: If education is your passion, the teaching and learning specialization will teach you how to develop an up-to-date curriculum that will educate the new generation of healthcare specialists.
Health Administration: In the health administration specialization, you will learn efficient management strategies and gain practical skills to effectively create change in key areas of healthcare organizations, including policy, operations, research, education, and finance.
Master of Health Science Jobs
Here are nine popular jobs for graduates of MHS programs.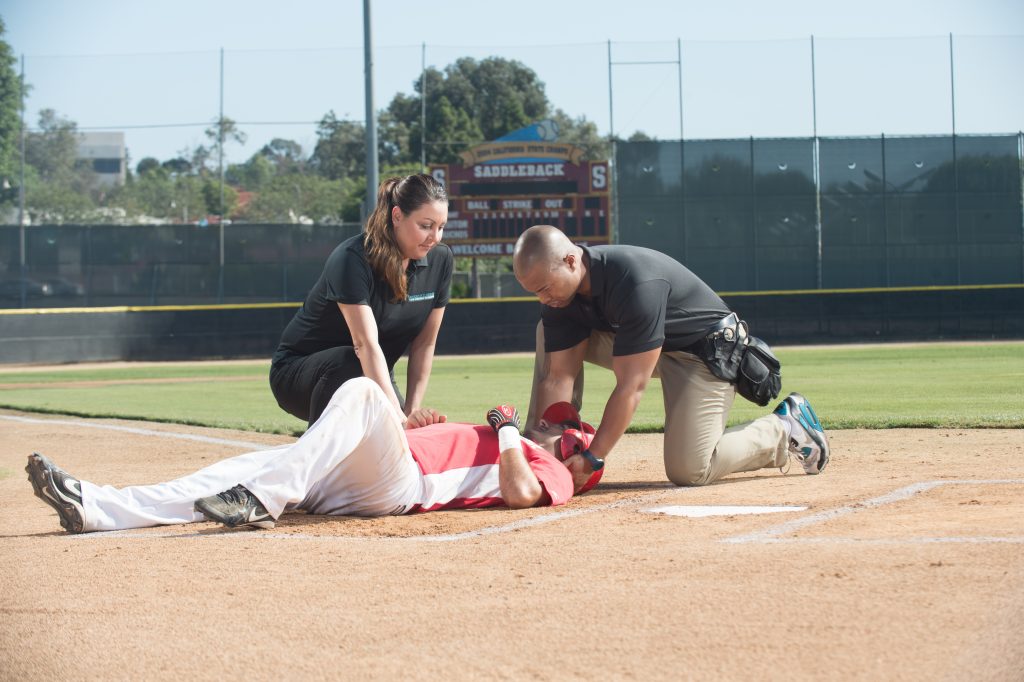 1. Nursing Home Administrator
If you have a passion for supporting the health and well-being of seniors, a role as a nursing home administrator could be the perfect fit for you. NHAs manage and maintain nursing homes while tending to elderly and disabled residents.
Given the aging U.S. population, there is no shortage of demand for nursing home administrators. NHAs can also work in related settings, such as assisted living facilities and retirement communities. Important skills include leadership, stress management, and communication.
2. Athletic Trainer
If you're looking to add to your credentials as an athletic trainer, earning a master's degree in health science will potentially open doors for you. Not only will you expand your knowledge into areas of advanced athletic injury management, but you'll also be able to work in a variety of settings such as colleges and universities, hospitals, fire departments, and even Olympic sports centers.
Jobs in athletic training are expected to grow at an above-average rate over the next several years. According to the Bureau of Labor Statistics, the demand for athletic trainers will grow 19 percent from 2018 to 2028.
3. Occupational Health and Safety Specialist
Every type of business needs to be inspected and approved for employee safety. That's where an occupational health and safety specialist comes in. Occupational health and safety specialists are responsible for establishing safety programs, collecting samples of potentially harmful substances onsite, identifying and recording hazards, and organizing and leading training seminars.
According to the Bureau of Labor Statistics, employment for occupational health and safety specialists is expected to grow 6 percent from 2018 to 2028. While you technically only need a bachelor's degree to step into this role, earning a master's degree could qualify you for management positions and a potentially larger salary.
4. Healthcare Project Manager
Healthcare project managers play a special role in any hospital or healthcare facility. They're responsible for overseeing a wide variety of projects, including budgeting, managing teams, communicating projects to other departments, and even building new facilities.
Similar to occupational health and safety specialists, typically only a bachelor's degree is required for this position. However, earning a master's degree enables you to deepen your education and gives you a leg up against other candidates applying for the same role.
5. Health Informatics Specialist
If you are interested in the intersection of technology and healthcare, consider a career in health informatics. Health informatics specialists work behind the scenes of healthcare organizations, improving processes and analyzing data and systems to find better ways to deliver care. They may provide training and technical support to staff and help implement record-keeping and information systems.
Pursuing a master's degree in this field will set you apart from the competition and can prepare you for jobs such as health informatics director, health informatics consultant, chief information officer, and more.
6. Clinical Research Scientist
Clinical research scientists can be found in laboratory settings, analyzing data, experiments, and trials to improve the diagnosis and treatment of a wide range of diseases and illnesses. They can be employed across a variety of settings, such as government labs, environmental agencies, private food companies, and consumer product companies, to name a few.
The Bureau of Labor Statistics predicts an 8 percent growth in this role from 2018 to 2028. A graduate degree from an accredited university is required.
7. Healthcare Administrator
Healthcare administrators work on the business operations side of healthcare. They wear many hats, including those of healthcare executives and health service managers. Some of their typical job responsibilities include overseeing day-to-day administrative operations, managing budgets, and updating health records.
Healthcare executives typically hold a master's degree in health sciences or business administration. The Bureau of Labor Statistics predicts an 18 percent rise in the demand for this role from 2018 to 2028.
8. Epidemiologist
Epidemiologists are public health professionals who study illness and disease in humans. They collect and analyze data about the who, what, and where of disease; publish their findings in journals; and relay their findings to the media and policymakers. They may also manage public health programs.
Epidemiologists work everywhere from laboratories and colleges to hospitals and local governments. To become an epidemiologist, you need at least a master's degree.
9. Health Educator
If you find yourself drawn to the art of education, pursuing a master's degree in health science can lead to a role as a health educator. Health educators teach people of all ages about wellness, or they may train others in their field of clinical expertise. They work in a variety of settings, including hospitals, nonprofit organizations, government, doctors' offices, private businesses, and colleges.
You may be asking yourself whether a Master of Health Science is worth it. According to the Bureau of Labor Statistics, jobs in healthcare are expected to grow 14 percent from 2018 to 2028—creating around 1.9 million new jobs. Advancing your degree in health science not only gets your foot in the door for these roles, but it also opens up areas for advancement and the possibility of higher long-term earning potential.
USAHS's Master of Health Science program is delivered online, with optional on-campus immersions and an annual interprofessional trip to Italy. The MHS program offers four specializations: Athletic Training, Health Informatics, Executive Leadership, and Teaching & Learning with the optional MHS to EdD Bridge Program. Choose from accelerated and self-paced options and earn your advanced degree while keeping your work and life in balance.
Sources:
U.S. Bureau of Labor Statistics, "Healthcare Occupations," Occupational Outlook Handbook, Sept. 4 2019: www.bls.gov/ooh/healthcare/home.htm.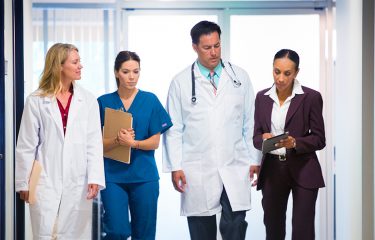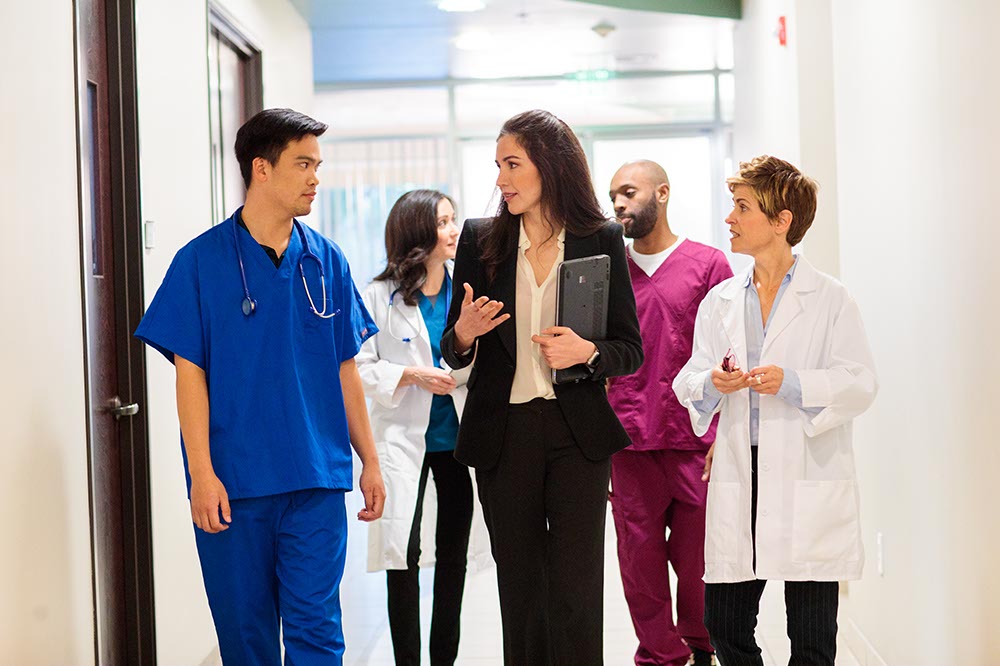 Today's rapidly evolving healthcare industry provides healthcare professionals who possess the appropriate education and expertise with expanded career opportunities and overall job security. Enroll at the University of St. Augustine for Health Sciences (USAHS) to take the next steps in your education, and advance your healthcare career.
The University of St. Augustine for Health Sciences offers innovative, career-focused clinical and practice-based health science programs online and in the classroom. There is still time to begin your journey by applying for summer start date of May 11 for the following programs:
Master of Science in Nursing (MSN) program is an online program, giving students the choice of four nurse specializations that offer optional campus-based experiences** and provides students access to nursing faculty members who are nurse leaders in practice and education. This program offers a 25% tuition reduction for qualified applicants.
Doctor of Nursing Practice (DNP) program pairs education and experience to prepare students to transform the future of nursing. This program offers a 50% tuition reduction for qualified applicants.
Master of Health Administration (MHA) program was designed with industry health care leaders to ensure the curriculum is focused on mastering the skills that health care employers are looking for when they make hiring and promotion decisions. This program offers a $1,000 tuition reduction for qualified applicants.
Master of Health Science (MHS) program can help position you to lead the future in one of the fastest growing industries. As a student of health sciences, you will gain practical skills in order to excel in a variety of roles in athletic training, health informatics, executive leadership, education, and more. This program offers a $1,000 tuition reduction for qualified applicants.
Doctor of Education (EdD) program is designed for practitioners, educators, and administrators who want to assume or advance their careers in healthcare education, administration, or leadership. This program offers a 25% tuition reduction for qualified applicants.
Connect with an enrollment advisor today, and let us help you take the next step toward your future.
*Over the life of the program. This offer is not a guarantee that all candidates eligible for the offer will be granted acceptance or admission into USAHS. All prospective students will be subject to the same standard admission and registration process when applying to USAHS. The tuition reduction is applicable to tuition only and does not apply toward books, materials, and other supplies or fees. The tuition reduction cannot be used in combination with any other tuition benefit other than the tuition award specified. This offer is only valid for eligible new students who enroll and start classes in the MSN, DNP, MHA, or MHS programs at USAHS for Summer 2020.  Please refer to the Financial Aid webpage for additional information.
**MSN/FNP program requires 3 on-campus practicums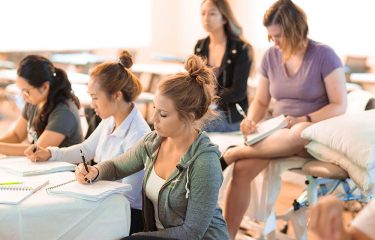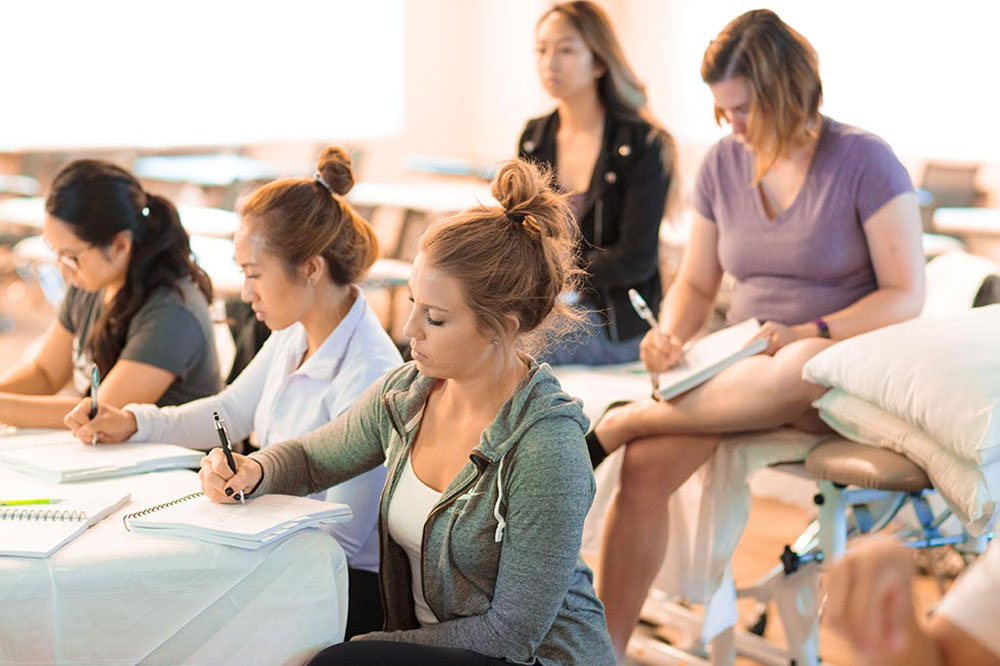 Learning how to manage your time and stay organized in graduate school is imperative to your success. Graduate level coursework tends to be very involved, requiring extensive reading and homework. You will be expected to work independently, stay motivated, and monitor your progress on your own.
Cramming the night before will not cut it when you are juggling anatomy, pathophysiology, and several other classes all at once. To help you stay organized this year, we've created a variety of printable planners designed to help you succeed.
Daily Planner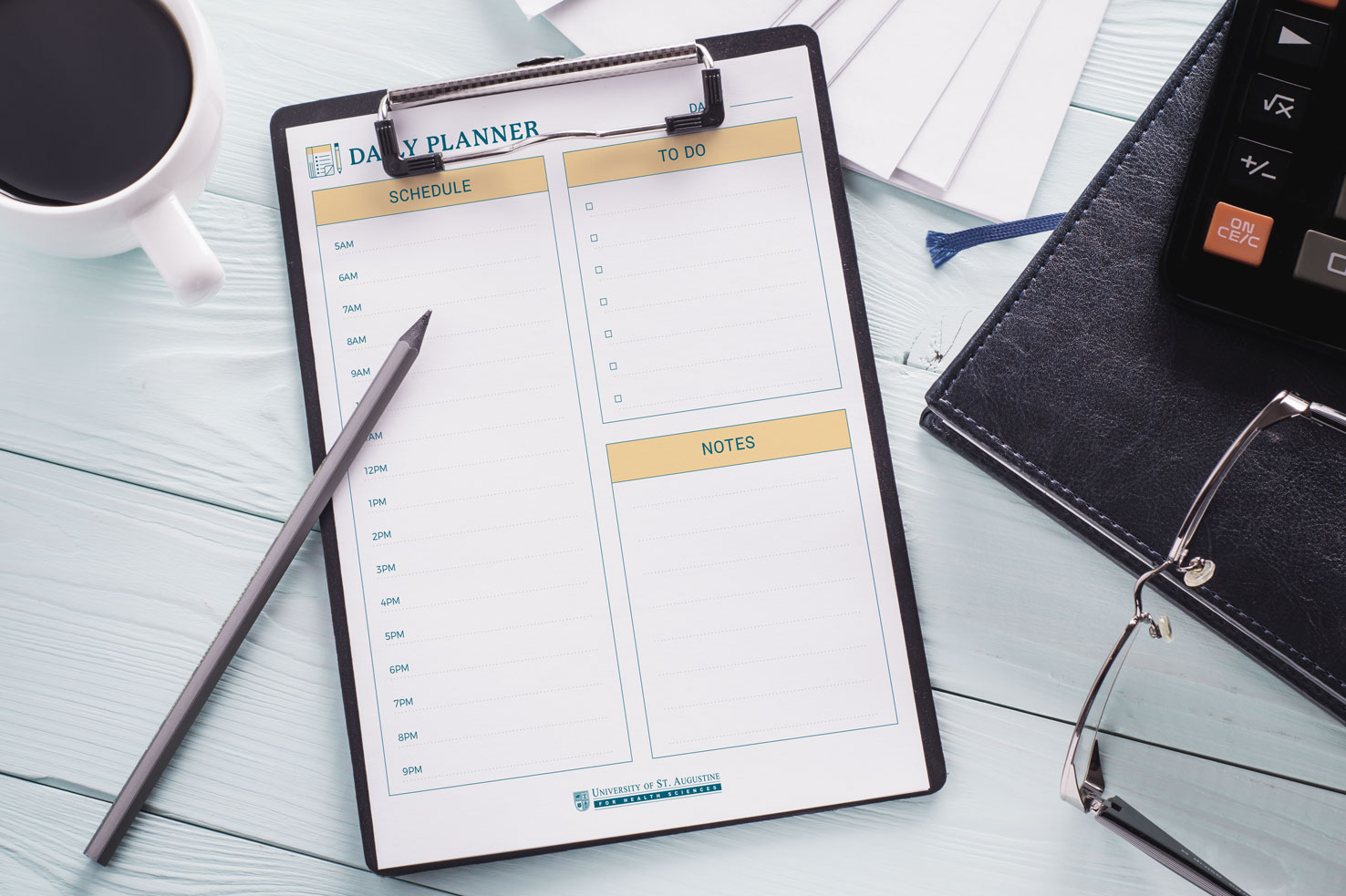 This daily planner was designed for busy students in mind. The night before, prioritize your next day by breaking it down by each hour, including classes, labs, study time, workouts, meals, personal time, and more.

Weekly Planner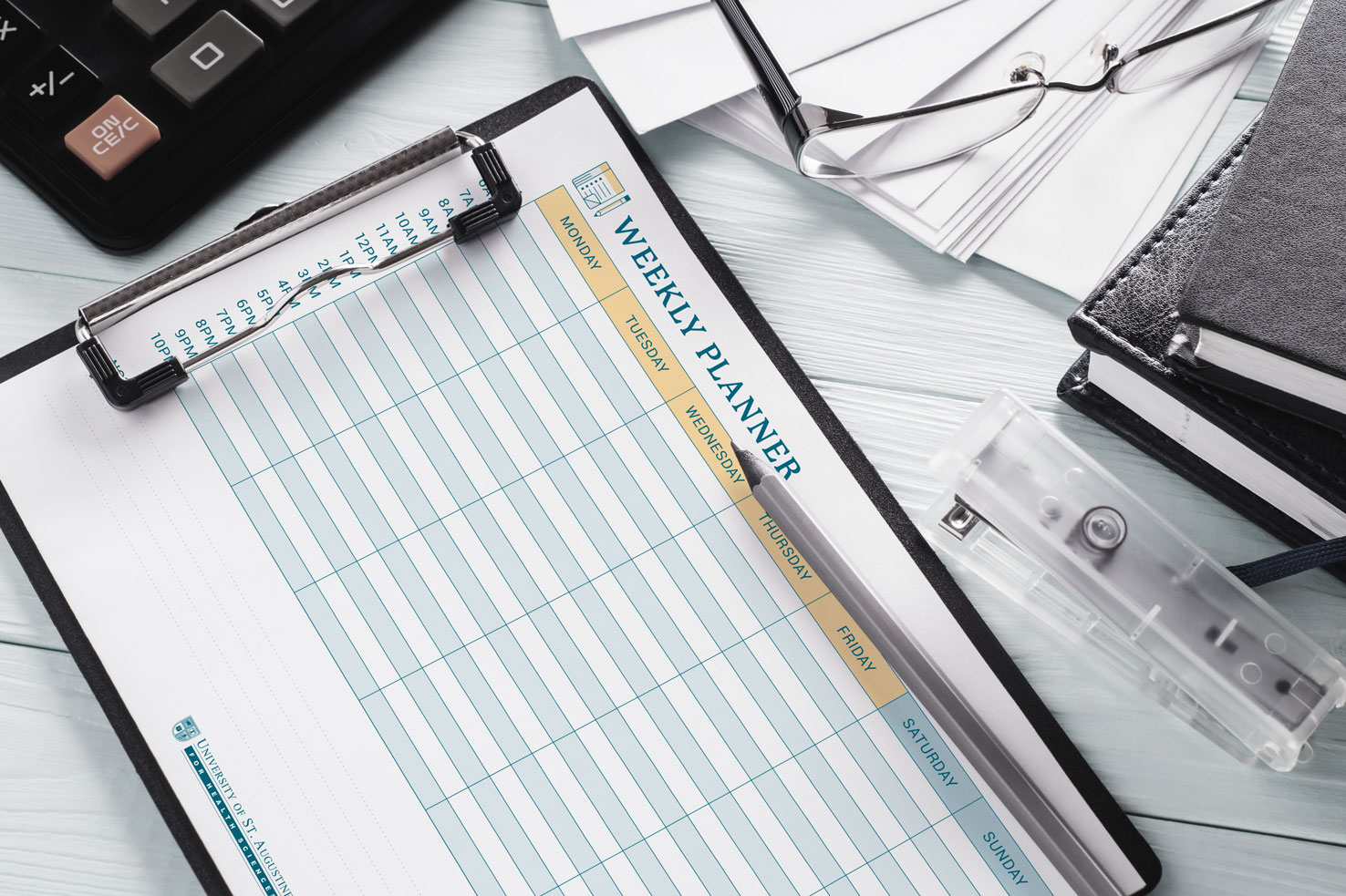 If you're someone who likes to plan out your week in advance, this weekly planner is made for you. Sit down every Sunday and prepare for the week ahead by listing out your class and work schedule. Use the to-do list to keep track of important appointments and errands.

Monthly Planner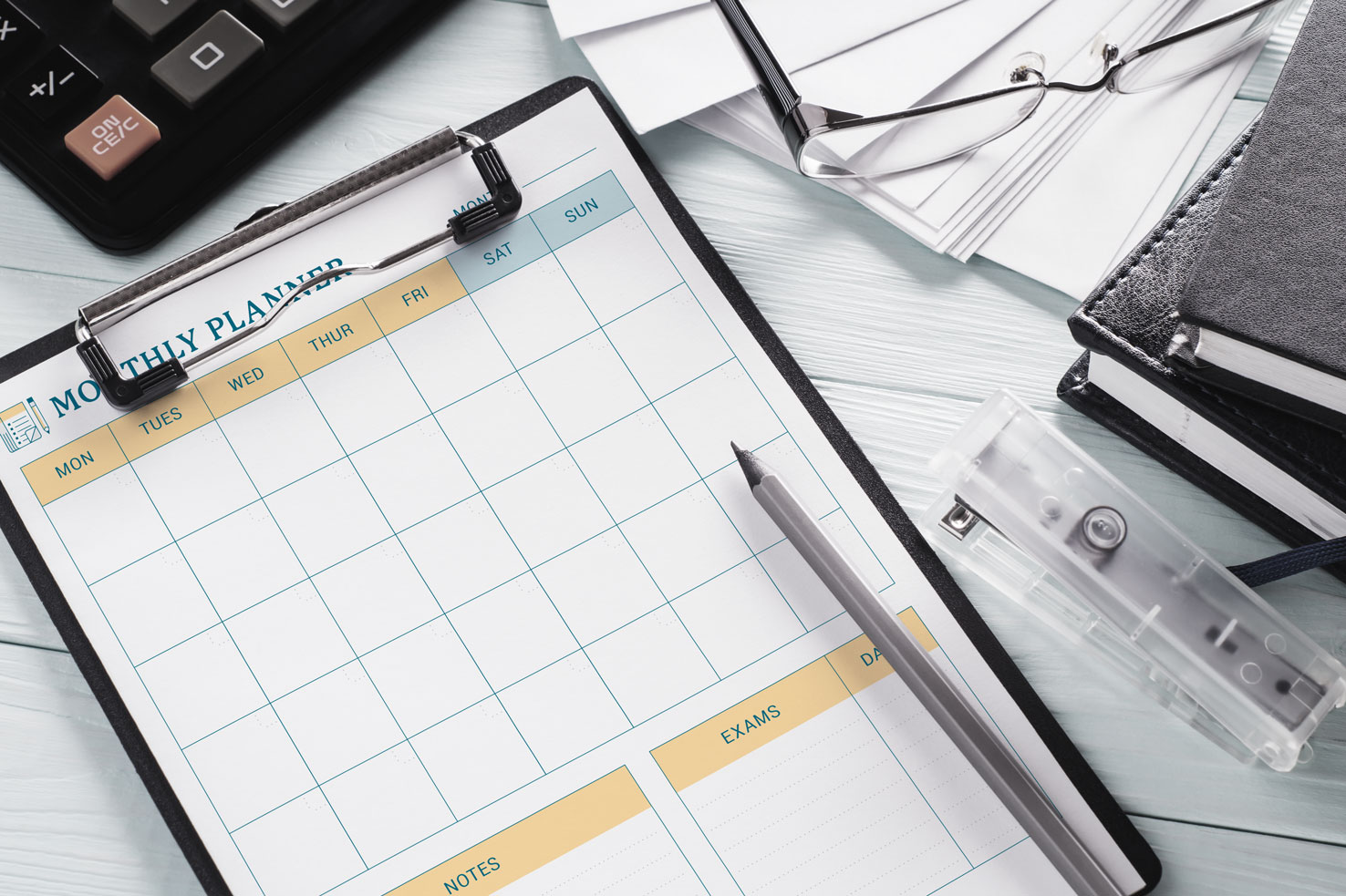 This monthly planner is ideal for keeping track of any exams or big assignments you have coming up. Print this planner at the end of each month and use the Notes section to write down your goals for the upcoming month.

Course Load Tracker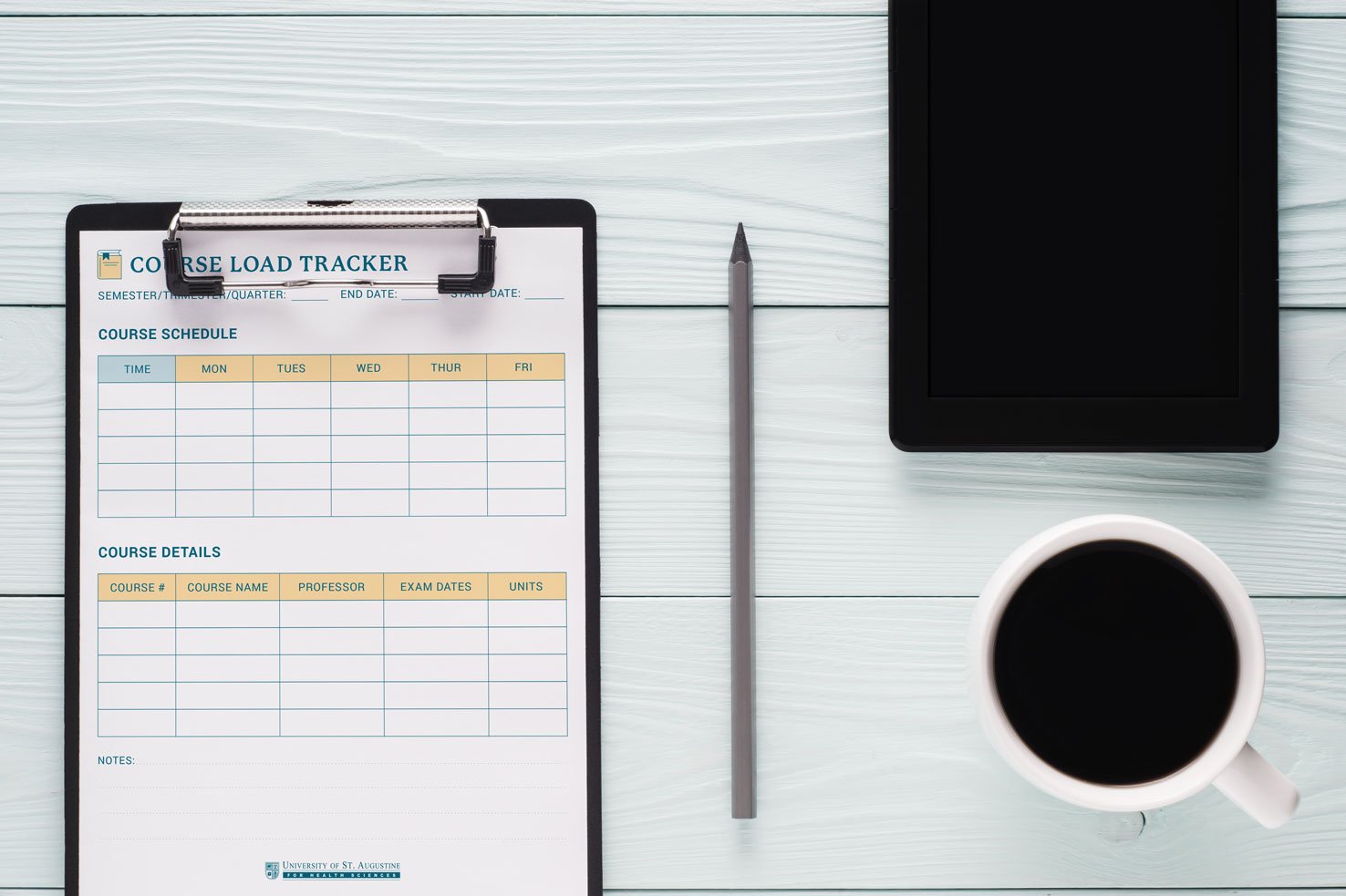 Keep this course load tracker with your daily planner so you have it available at all times. Use it to keep track of your course schedule as well as important information like professors' names and exam dates.

Self-Care Checklist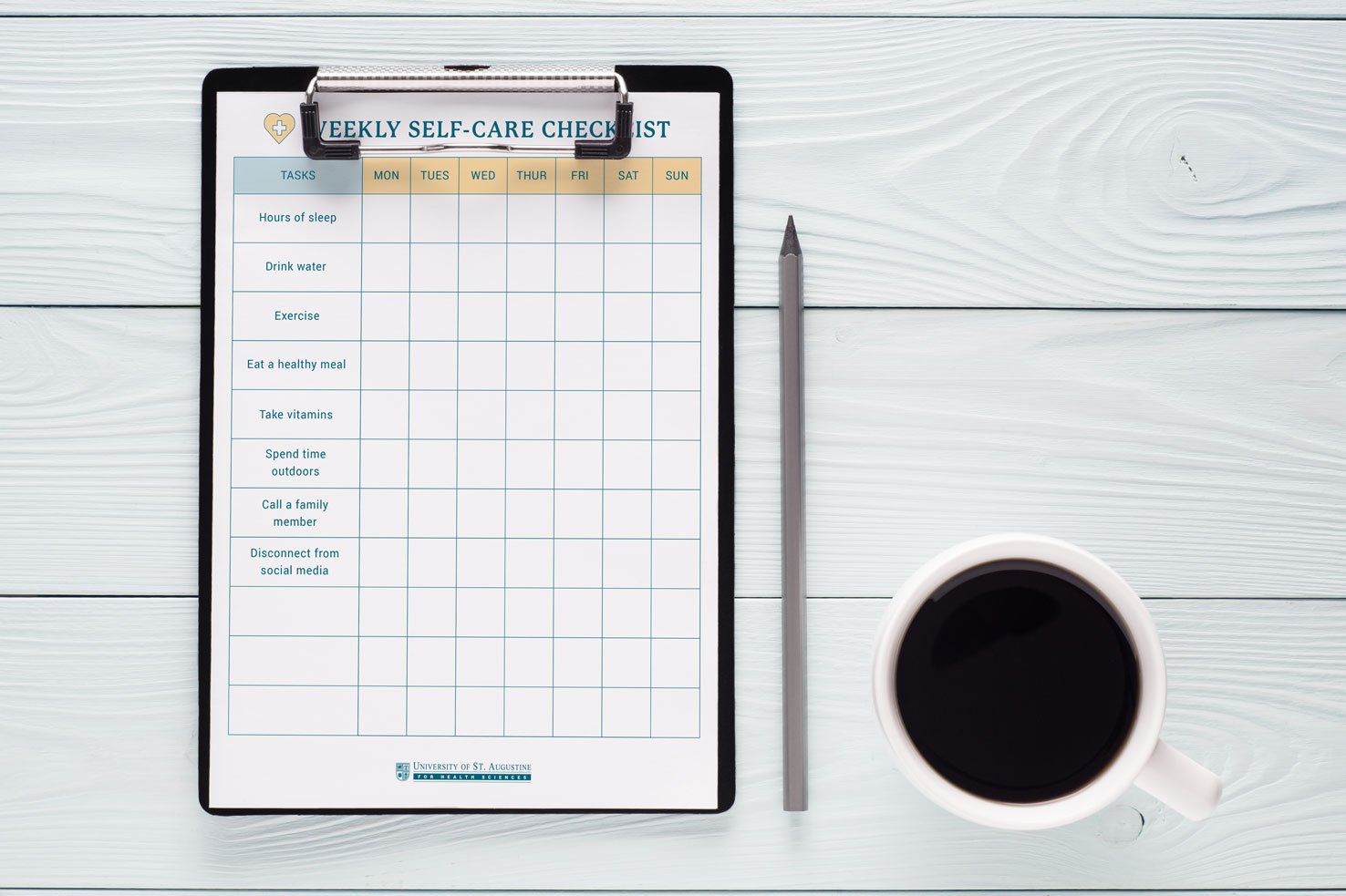 Making time for yourself is just as important as studying. Use this weekly self-care checklist to prioritize the "me time" you deserve.

Tips for Staying Organized in School
Learning how to structure your time efficiently is critical to achieving your goals in grad school. Here are some tips to help.
Make a study schedule: Procrastinating, followed by cramming for exams the night before, is not a strategy that will get you through grad school. If you know you have an exam in two weeks, schedule study blocks throughout the days leading up to it. Weaving advanced preparation into your schedule will help you avoid any excuses when test time rolls around.
Schedule out your week ahead of time: Make an effort to sit down each Sunday and schedule out your week. Include assignment deadlines, clinicals, tests, and meetings with professors. Also include time for exercise and self-care. This will help prioritize your tasks and keep you accountable.
Network with your peers: Talk with students who are taking classes you are interested in. Find out how intensive the coursework is and ask them for study tips. You may even find a mentor along the way.
Learn time management skills: Time management is crucial to your success as a grad student. Read about various time management techniques and find a method that works for you. Use our daily planner to schedule each block of time throughout your day.
Whether you're a full-time graduate student or you're juggling your studies alongside work and family commitments, staying organized will be an important factor in your success. Printable planners are valuable tools to help students manage their coursework and weekly schedule. Download one, two, or all of these printable planners to effectively balance your coursework, personal life, job, and everyday tasks.