Outstanding Graduate Award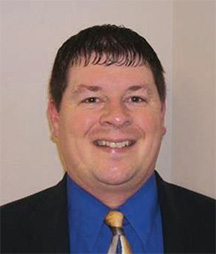 After serving as a clinical instructor for an entry level Doctor of Physical Therapy student, Edward Mathis questioned why he couldn't return to school and earn his Transitional Doctor of Physical Therapy degree. As a new leader within the Michigan Physical Therapy Association (MPTA), he wanted to set the best professional example and felt compelled to explore his options. It wasn't a difficult decision as the University of St. Augustine, where he earned his Master of Physical Therapy in 2000, offered the most flexible options that met his clinical and professional needs.
Edward was able to start a TMJ program within the rural hospital based system where he works while expanding and building his clinical skills in treating patients with spinal disorders. He is sought after within his clinic for help with difficult spinal patients while lecturing on manual therapy techniques at the local, district and state levels.
The program also helped give him the confidence to take a larger role within his professional association, serving MPTA as a member of the Board of Directors, as a District and PAC Chair, and on the APTA House of Delegates, where he helps shape future goals of the association. Edward has worked extensively at the state legislative level towards achieving direct consumer access to physical therapy in the State of Michigan.
What does President, Dr. Wanda Nitsch have to say about our Outstanding Graduate winner?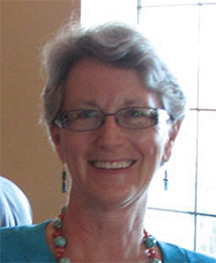 As a graduate of the Doctor of Physical Therapy program, Edward Mathis has displayed many of the University's core values. One in particular is the value of professional advocacy. Dr. Mathis has consistently supported state and district chapters in his home state of Michigan. It is through holding various positions that Edward has provided visionary leadership and has been an active change agent for the profession of physical therapy. Dr. Mathis is an exemplary graduate, working to advance excellence in rehabilitation health care.
Famous Alumni Award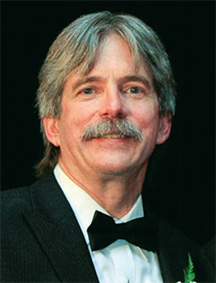 Through the University of St. Augustine Dr. Bill Boissonnault has experienced the traditional (MS Degree program from 1981-1982) and distant education (DHSc from 1996-99) programmatic formats. In the mid-to-late 1990's his personal and professional responsibilities would not have allowed him to attend a traditional, onsite and full-time program. This was at a time when he was frustrated with his clinical, educational and research abilities, or lack of. The distant education opportunity offered by USA was the perfect fit. Having the flexibility to balance his personal and professional responsibilities with school and developing a program tailored to his needs was exactly what he was looking for.
Bill is a Professor at the University of Wisconsin-Madison, Department of Orthopedics and Rehabilitation, where he teaches the clinical medicine series in the physical therapy program. He is also adjunct professor at a number of entry-level and transitional DPT programs teaching differential diagnosis. Bill also practices at the University of Wisconsin Hospital/Clinics Spine Physical Therapy Clinic.
Bill has authored or co-authored three textbooks and has had numerous articles published related to medical screening and joint manipulation education. He has served on several APTA task forces and committees and as Orthopaedic Section, APTA President. He is currently President of the Foundation for Physical Therapy, Inc. Bill has received numerous awards including: Foundation for Physical Therapy in 2001; the Charles Magistro Distinguished Service Award, the Paris Distinguished Service Award in 2004 for the Orthopaedic Section, APTA; the 2008 John McMennell Outstanding Service Award through AAOMPT; Baethke/Carlin Excellence in Academic Teaching in 2005 through APTA; the Dean's Teaching Award in 2004-2005 though UW-Madison Medical School; the Excellence and Innovation in Medical Education in 2008; the Helen J. Hislop Award for Outstanding Contributions to Professional Literature through APTA and the 2011 APTA Jack Walker Publication Award.
What does VP and Dean of Post-Professional Studies, Dr. Cindy Mathena have to say about our Famous Alumni winner?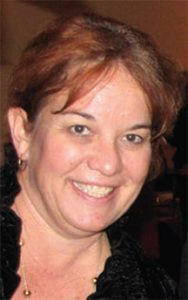 No one would argue that Dr. Bill Boissonnault is one of the most well-known and recognized Physical Therapists in the United States. His expertise in joint manipulation and medical screening spans the profession with three books and numerous journal articles to his name. He has received countless awards distinguishing his expertise in the profession.