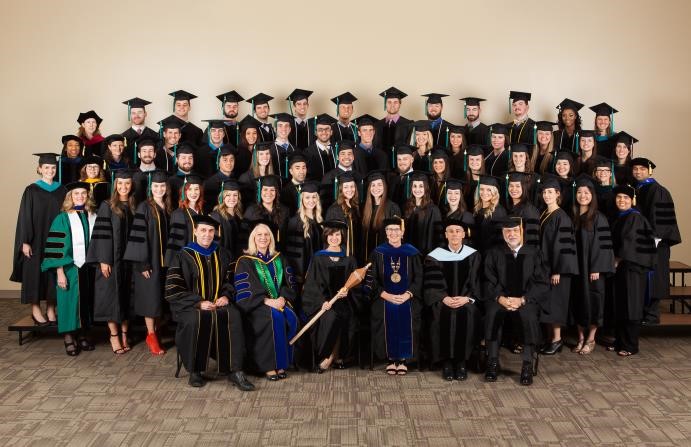 Austin, TX—December 17, 2015—Nearly 50 graduates from nine states, celebrated their graduation from the Austin campus of the University of St. Augustine for Health Sciences on December 11. They were joined by family and friends as they received Doctor of Physical Therapy degrees.
The university granted several awards to graduates who embodied their program's mission with attributes including professionalism, clinical reasoning, ethical standards and commitment to professional growth:
The Stanley V. Paris and Catherine E. Patla Award for Excellence in Manual Therapy: Tyler Butler
Outstanding Physical Therapy Student Award: Devon Coleman
Patricia King Scholastic Achievement Award: Tyler Butler
###
About Us
The University of St. Augustine for Health Sciences (USA) is a graduate institution that emphasizes health science education through innovative quality classroom and distance education. Founded in 1979, USA has locations in San Marcos, California; St. Augustine, Florida; and Austin, Texas. USA offers degree programs in physical therapy, occupational therapy, education and health science, as well as continuing education programs. For more information, visit www.usa.edu. USA is a member of Laureate International Universities, a network of more than 80 institutions in 28 countries and one of the most significant global higher education providers for health sciences. For more information, visit www.laureate.net.