The University of St. Augustine for Health Sciences (USA) is pleased to announce that our DPT programs on our CA, FL and TX campuses have received full accreditation status from the Commission on Accreditation for Physical Therapy Education (CAPTE) and the reaccreditation for USA will go through 2021.
Accreditation is a process used in the US to assure the quality of the education that students receive. It is a voluntary, non-governmental, peer-review process that occurs on a regular basis.
CAPTE is an accrediting agency that is nationally recognized by the US Department of Education (USDE) and the Council for Higher Education Accreditation (CHEA). CAPTE grants specialized accreditation status to qualified entry-level education programs for physical therapists and physical therapist assistants.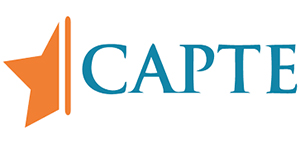 CAPTE accredited the first professional USA Physical Therapy program in October 1996, re-accredited the program in April 2001 and again in 2011. The part-time Flexible Doctor of Physical Therapy program in Florida was accredited by CAPTE in October 2004 and re-accredited in 2011. The DPT program in San Marcos, CA (both the full-time and part-time Flexible programs) were approved in April 2007 and re-accredited in 2011.   The full-time Doctor of Physical Therapy program in Texas was approved in November 2011.  Additional information regarding this accreditation is available by contacting the Commission on Accreditation in Physical Therapy Education, American Physical Therapy Association, 1111 North Fairfax Street, Alexandria, VA 22314, 703-706-3245; email: [email protected]; website: http://www.capteonline.org. If needing to contact the program/institution directly, please call or email the Chair of the Institute of Physical Therapy at 904-826-0084 x1230 or [email protected].