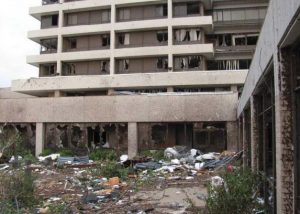 It was sad to hear of the devastating weather affecting so many areas of the country over the past several months. The University has had a long-standing relationship with a health system in Springfield, MO, which is located approximately an hour and half from the hard-hit Joplin, MO, area. The St. Johns Health/Mercy Hospital system stretches over the southwest area of Missouri and was directly impacted by the devastation.
After inquiry, we received word from Mark Huslig, PT, that their health system suffered extensive physical damage which led to displaced co-workers.
"Clean up activities continue to progress on schedule and the ongoing relief needs for displaced individuals is financial assistance. As the date since disaster lengthens peoples needs arise even more as disaster relief organizations begin to exit." – Mark Huslig, PT
Mark shared with us that in addition to several PTs and many others losing their homes, the condition of the Joplin area hospital made it necessary to treat in unusual places, including hallways and the cafeteria. The immediate impact of the storms was felt all over the area.
Just recently the local shelter was closed, and those individuals without homeowners insurance, have little or no opportunities. If you would like to donate to the relief efforts, please contact Mark Huslig via email at [email protected]