Expand your credentials and career.
Practicing nurses who have the right education and expertise have access to advanced career opportunities and expanded employment options. Earn your Master of Science in Nursing (MSN) at USAHS and prepare for an innovative leadership role in today's evolving and global healthcare system. You may choose to specialize as a nurse practitioner, nurse educator, or nurse executive.
In our accelerated MSN pathway, you can stack up to three courses each term—and finish your degree in a faster timeframe. You can also take self-paced courses that award credit according to your mastery of skills and learning—not your time spent in the course. Optional on-campus immersion sessions also accelerate course completion.
MSN Program at a Glance
Family Nurse Practitioner role specialty
Online coursework + two required on-campus clinical intensives
50 credit hours + 585 practicum contact hours
6–8 trimesters (2–2.7 years), depending on acceleration options Time to completion may vary by student, depending on individual factors and credits transferred, if applicable.
Sept., Jan. & May start dates, plus midterm starts
Nurse Educator and Nurse Executive role specialties
Online coursework + optional on-campus immersions
36 credit hours + 225 practicum contact hours
4–6 trimesters (1.3–2 years), depending on acceleration options Time to completion may vary by student, depending on individual factors and credits transferred, if applicable.
Sept., Jan. & May start dates, plus midterm starts
The Doctor of Nursing Practice, Master of Science in Nursing, and Post-Graduate Nursing Certificate (FNP specialization) programs at the University of St. Augustine for Health Sciences are accredited by the Commission on Collegiate Nursing Education (CCNE), 655 K Street, NW, Suite 750, Washington, DC 20001, 202-887-6791.
How Our MSN Program Stands Apart
We offer popular role specialties.
The MSN curriculum features three role specialties: Family Nurse Practitioner (FNP), for those who seek to expand their clinical practice; Nurse Educator, for those called to teach the next generation of nurses; and Nurse Executive, for those working toward leadership positions. Our faculty-practitioners are experts in these role specialties.
We offer acceleration options.
The MSN program offers an accelerated pathway for those who wish to earn their degree faster. You can stack up to three courses per term, take self-paced courses that award credit according to competency assessments, receive academic credit for your professional experience, and ask to transfer credits from another graduate program.
We're flexible.
Flexibility is key to the USAHS experience. Alongside its accelerated pathway, the MSN program also offers a less intensive pathway to degree completion. Your faculty and advisors can help you choose a study plan that fits your busy life. Our nursing programs feature six start dates each year, including midterm starts.
We're online + hands-on.
Our online coursework has both synchronous and asynchronous elements. We also offer optional on-campus immersions, a chance to enjoy face-to-face connections with faculty and fellow students. Students in the FNP track must complete two clinical intensives in our state-of-the-art Centers for Innovative Clinical Practice.
We offer a range of clinical practicum placements.
You will complete practicum hours by working onsite with a preceptor who meets accreditation and state licensure requirements. (Practicum placements are determined by USAHS based on the student's academic needs and to provide the best educational experience.)
MSN Requirements and Program Information
NSN Learning Outcomes
Upon completion of theMaster of Science inNursing (MSN) program,graduates will be able to:
Employ the skills necessary to engage in lifelong learning through intellectual inquiry to maintain continuing competence and professional growth.
Communicate and collaborate with other healthcare providers in the promotion of wellness and the management of acute and chronic disorders for optimization of patient outcomes.
Apply leadership skills to improve outcomes for individuals, diverse populations, and organizations.
Apply systems thinking and synthesize scientific data with concepts and models from nursing and other sciences to promote health, prevent illness, and maintain quality of life for individuals and populations.
Practice critical thinking and evidence-based decision-making to ensure the delivery of nursing care that is of optimal quality and safety.
Effectively and ethically use technology in the direct or indirect delivery and coordination of nursing care and collection of data for improvement of quality and safety.
Deliver or direct nursing practice using advanced knowledge, professional skills, and decision-making based on theory and best scientific evidence.
Exhibit professionalism and adherence to ethical standards of nursing practice; advocate for patients and promote policy development to ensure quality healthcare that is safe, equitable, and cost-effective.
Upcoming Nursing Events
FridayDecember 10, 2021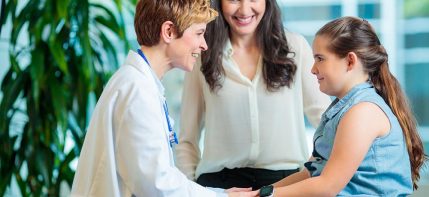 FridayDecember 17, 2021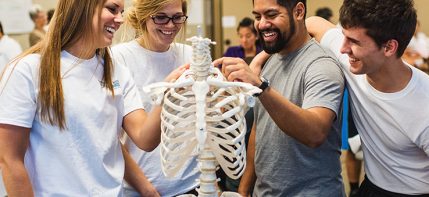 FridayDecember 17, 2021