*Applications for the MS-SLP program are accepted through CSDCAS website only. Please contact an enrollment advisor for additional information.
Admission Requirements
Becoming a speech-language pathologist requires at least two years of graduate study. To apply for the Master of Science in Speech-Language Pathology (MS-SLP) at USAHS, you will need to meet the following requirements.
Bachelor's Degree:
You must earn a bachelor's degree from an accredited institution. A bachelor's degree in the fields of communication sciences and disorders (CSD) or speech-language pathology is ideal but not required.
Prerequisites:
Admissions recommends that all prerequisite course work be no more than 5 years old. This is a recommendation and is preferred, but it is not a requirement to apply.  All prerequisite courses must be completed with a grade of "C" (2.0) or better. 
Required prerequisite basic and physical science course requirements (minimum 3 credits each) for all applicants include:
Biology

Chemistry or physics

Statistics

Behavioral or social science
Applicants who hold bachelor's degrees in fields other than CSD, SLP, or the equivalent must complete leveling communication sciences and disorders courses before beginning the graduate degree program in speech‐language pathology at USAHS. Applicants with a CSD or SLP degree may need to complete one or more of the leveling courses if your undergraduate program did not include the required leveling coursework.
Required prerequisite leveling courses for all applicants  include:
Speech Anatomy and Physiology

Phonetics

Audiology & Aural Rehabilitation (3 credits), or a combination of Audiology (3 credits) and Aural Rehabilitation (3 credits), or Fundamentals of Hearing (3 credits) must include aural rehabilitation

Normal Speech & Language Development

Introduction to Communication Science and Disorders*
* Not required if applicant holds an undergraduate degree in Communication Sciences and Disorders or Speech-Language Pathology
USAHS has designed several leveling courses to provide a summary of learning objectives and serve as a pathway to the MS-SLP program. Regardless of your undergraduate field of study, a transcript demonstrating degree awarded is required to enroll in our leveling courses.
GRE:
The GRE test must have been taken within the last five (5) years. An official GRE score report must be sent directly to the University from ETS. All applicants must apply through CSDCAS where the University's GRE Institutional Code Number is 2300. Please note that while the University reviews an applicant's GRE score in its entirety, particular attention and focus is placed on the analytical writing portion of the GRE. The recommended minimum score on the analytical writing portion is 3.0. Candidates who have previously earned a Master's degree are exempt from the GRE requirement.
You can apply while you are still enrolled in an undergraduate degree program or while you are completing up to three prerequisite courses. Refer to section above for prerequisite requirements. You must submit a plan of study with your application that indicates all remaining courses that will be completed prior to program enrollment.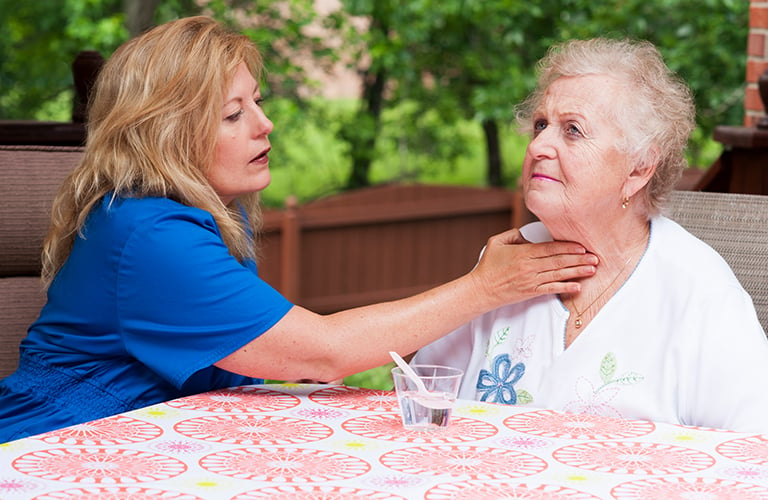 Misrepresentation of Academic Credentials
Misrepresentation of academic credentials includes presenting information known as false and with the intent of obtaining employment or admission to an educational program at the University of St. Augustine for Health Sciences. Statements made and documents supplied by University of St. Augustine for Health Sciences' applicants and students must be complete and accurate. The University will not tolerate any misrepresentation by a student or applicant of past or current academic programs, degrees, or professional accomplishments. If unexplained discrepancies appear between statements or documents provided to University of St. Augustine for Health Sciences and information obtained otherwise, except in the case of misspellings and other such inadvertent errors, applicants may be rejected for admission and enrolled students may be dismissed.
Additional Requirements
Graduate admissions committee may perform interviews on-site or virtual (e.g. via Skype or Face Time) as needed.
A writing sample is required and must be in the following format – two, double-spaced pages in 12 point Times New Roman or Ariel font. The writing sample must answer the following question: "Why do you think you can make a difference in Speech Language Pathology?"
A minimum Grade Point Average (GPA) of 3.0 calculated on program prerequisites is preferred; however, the grade trend of the applicant will be considered.
2 letters of professional recommendation (e.g. professor, supervisor, or employer) on professional letterhead (recommended).
A minimum of 25 observation hours in a Speech

-Language

Therapy setting with an ASHA certified SLP is required.

The observation experiences must qualify as guided observations.

Volunteer opportunities and work experiences do not meet this requirement.
A comprehensive background check requiring fingerprints and drug screen will be administered during the admissions process.
Transcript of all course work completed.
International Applicants
Foreign-trained candidates who do not require a student visa to participate in University courses and/or degrees can be considered for admission.  All instruction in the MS-SLP program is conducted in English.  To be considered, a candidate must submit:
Transcripts (original and a translated version, if applicable) and a credentialing evaluation from an agency recognized by the National Association of Credential Evaluation Services (NACES) that provide evidence of training at a level equivalent to that of a bachelor's degree in the United States.
Official TOEFL (Test of English as a Foreign Language) score report if their education was completed in a language other than English or they reside in a non-English speaking country. A minimum score of 550 (paper-based testing), 210 (computer-based testing) or 83 (IBT – Internet based testing) is required.
*Additional coursework will be combined into a plan of study that you create with your advisor. The program director will need to approve the plan of study.